Easy: Amazon Delete a List (Including Shopping/Wish List) (Guide with Pictures)
You can delete any Amazon.com list you created or the default wish list and shopping list Amazon creates when you open an account.
Login to Amazon.com.
Go to your Amazon Lists page here.

Click on a list you created then select edit this list.
A new window will pop-up. Select Delete list at the bottom.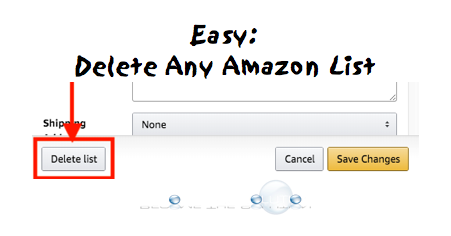 You will receive a prompt Are you sure you want to delete this list? Select yes.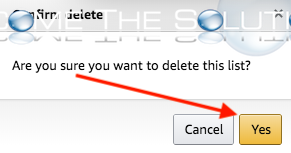 You can delete any lists in your Amazon account this way.