Fix: Home is Currently Unavailable – Firestick / TV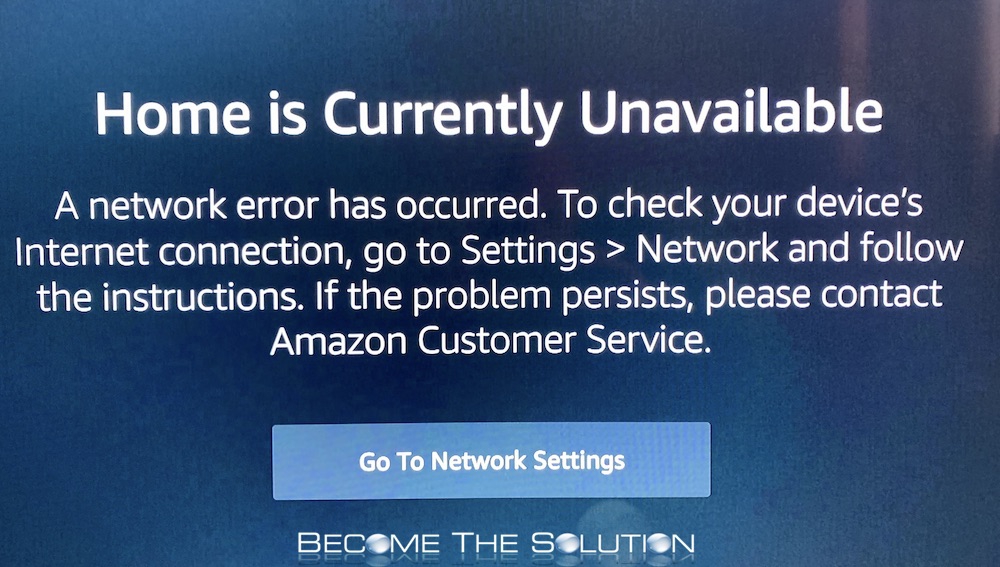 After powering on your Amazon fire device, you see a message on screen about Home unavailable.
Home is Currently Unavailable
A network error has occurred. To check your device's Internet connection, go to Settings > Network and follow the instructions. If the problem persists, please contact Amazon Customer Service.
The Amazon fire home screen is unable to load because your device is not connected to the Internet. If you already tried re-connecting to the Internet on your Fire stick and it is still not working, follow the steps below.
Unplug the power from your Amazon Fire device and then plug back in the power. This will simulate a reboot of your Amazon fire stick.
Once your Amazon Fire Stick/TV restarts, you will see the same error message: Home is Currently Unavailable. Go to Network Settings and forget the last Wireless Network you connected to.
Re-join the same wireless network.
Your Amazon Fire TV / Stick will be connected to the Internet again.
* Please use the comment form below. Comments are moderated.*
Comments
No comments made yet. Be the first to submit a comment