How to: Force-End Amazon Associate Chat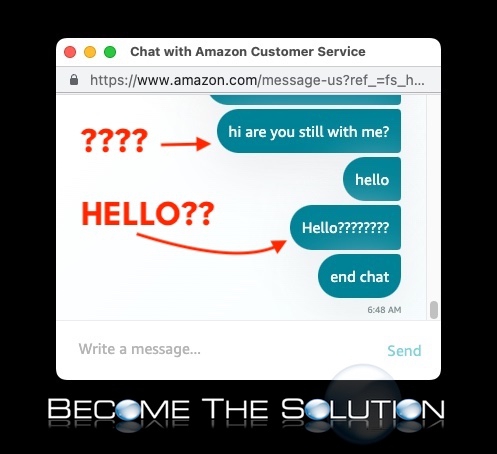 Did you begin an Amazon Customer Service chat and suddenly the Amazon Associate stopped responding to you?
If you attempt to close the chat window, start a new Amazon chat, or choose Back to chat, you are stuck with the same associate that is unresponsive.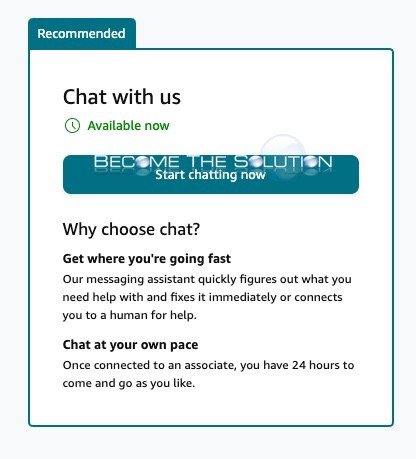 An unresponsive Amazon associate will eventually lead to you getting transferred to a new associate. In our case, it took around 10 minutes and we received this message:
"" had a technical issue. We're transferring you to a new associate, please wait.

However, waiting for a new associate could take much longer and you want to chat immediately. Try the following below.
1. Log in to your Amazon.com account from a new browser and go to the Amazon Chat Page to see if you can start a new chat session. Else, try clearing browser cookies and cache and logging back into your Amazon account.
2. Request Amazon phone call to force-end your chat session. Go to Amazon Customer Service Hub -> select a hub -> scroll down until you see If you don't see what you're looking for, contact us. and select contact us.

If you're lucky, you may receive an option to Start a new chat? after opening a new Amazon Associate chat window.
Looks like you are already have a chat in progress. Would you like to…
Continue your previous chat?
Or
Start a new chat?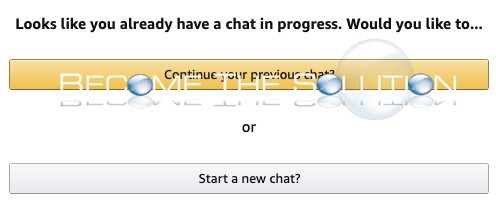 If you know of another method to force-ending and old Amazon chat, please comment below.
Comments
No comments made yet. Be the first to submit a comment