Get Plugins/Scripts to autoload automatically – X-Chat Aqua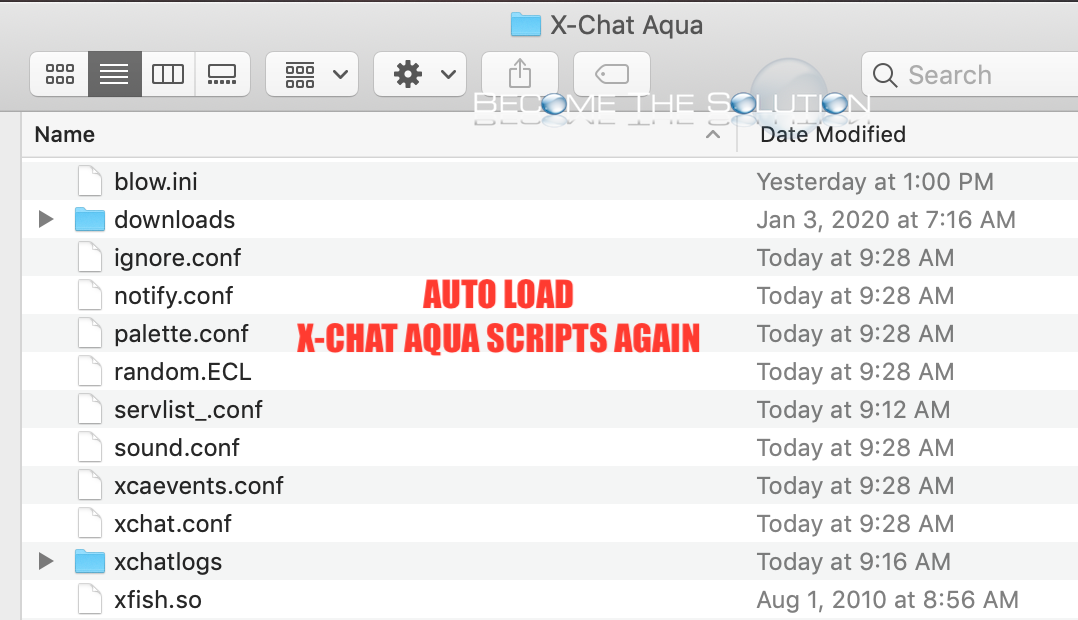 If you're trying to autoload your X-Chat Aqua scripts on macOS 10.14 or later, you need to place the files in:
~/Library/Application Support/X-Chat Aqua/
Just drop any script/file inside the directory above you want X-Chat to auto-load on startup. Plugins and scripts won't autoload anymore by default just having them in the Plugins folder in the X-Chat directory. This was tested with X-Chat Aqua 0.16.0.
Comments
No comments made yet. Be the first to submit a comment