How to show folder arrows in list view – macOS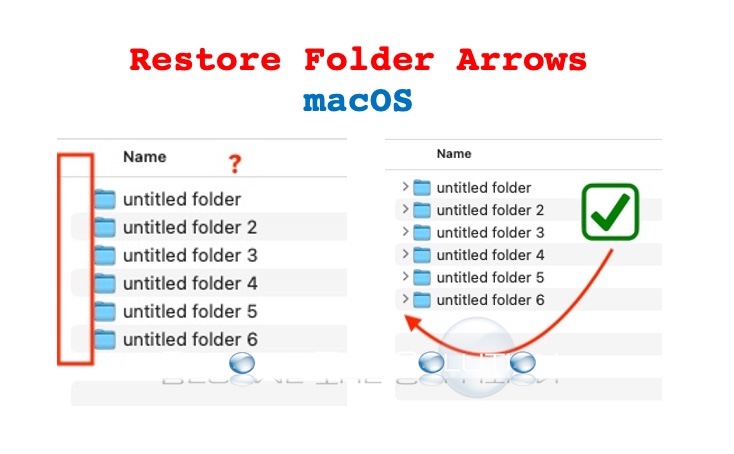 If you aren't seeing arrows next to folders in list view on macOS, it's likely because your Group By view is being sorted.
1. In the list view with folders not showing arrows, right-click -> Show View Options or ⌘ + J.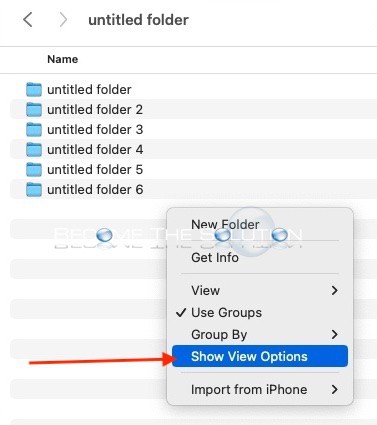 2. In Group By change to None.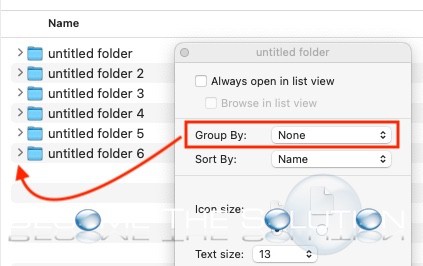 Now, arrows will appear for folders in that view again.
* Please use the comment form below. Comments are moderated.*
Comments
No comments made yet. Be the first to submit a comment