Why: Amazon Fire Stick Calibrate Display Not Working (Can't Move Arrows)
First, check if screen magnifier is enabled in Settings -> Accessibility as this option needs to be disabled for display scaling to work. If you are using a 2nd generation Amazon Fire Stick, you will not be able to scale the display with the on-screen arrows. This is a known issue. To get around this, you must adjust the TV scale on your TV input settings.
On our Samsung TV, we had to select "Screen Fit" option under Displays -> Picture settings. After, our Amazon fire stick scaled evenly on-screen and did not cut-off any of the picture.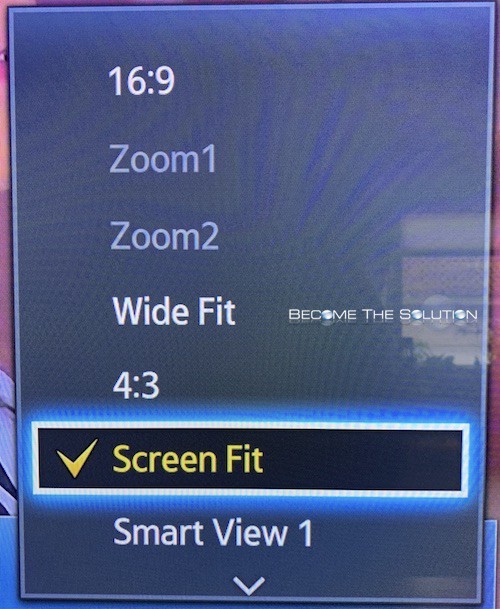 Your TV screen calibration setting may vary by TV model. The setting may be called the following:
* Zoom
* Picture Size
* Aspect Ratio
* Just Fit
* Full / Size 2
* Scale
* Dot by Dot
Amazon Fire Stick Display Scaling Settings