How to Transfer a Domain Name (Step-by-Step Guide)

If you own domain names, you may want to transfer them for different reasons including better pricing with a different registrar, transferring domain name ownership, or transferring to get better hosting options with another registrar. In any case, transferring a domain name is a common and straightforward procedure. This guide will assume you are transferring a domain name between 2 registrars.
Step 1: Login to your first domain name provider panel of where your current domain name currently resides. Select your domain name and somewhere in your registrar panel choose manage domain name.
Step 2: Ensure your domain name is not locked. By default, your registrar "locks" your domain name(s) to prevent an unauthorized transfer of it. You will need to disable your registrar lock status in order to transfer your domain name.

Step 3:
You
must
ensure your domain name WHOIS contact information is up to date. You will need to have
access to the

email address

for Registrant Email
in the WHOIS lookup on the domain name.
Step 4: Generate an EPP Code. The EPP Code is a long unique password that gets randomly generated to be used for your other registrar to accept the transfer of your domain name. You will receive an email, similar to the below, with your EPP code.


Step 5: Login to your second domain name provider panel where you will be transferring your domain name too. Select transfer and enter in your domain name and the EPP code. The next screens will confirm your domain name, new renew terms, and price of the domain name with your new registrar. Click continue.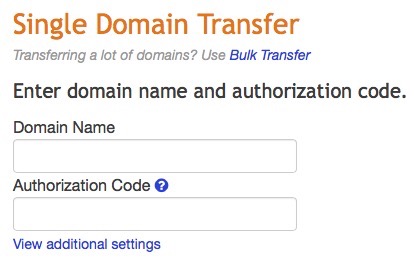 Step 6: Accept the new registration agreement. You will receive an email from your second registrar a link to click and accept the transfer of the domain name. After clicking, you will be presented with the standard Domain Name Transfer/Renewal Interface pictured below.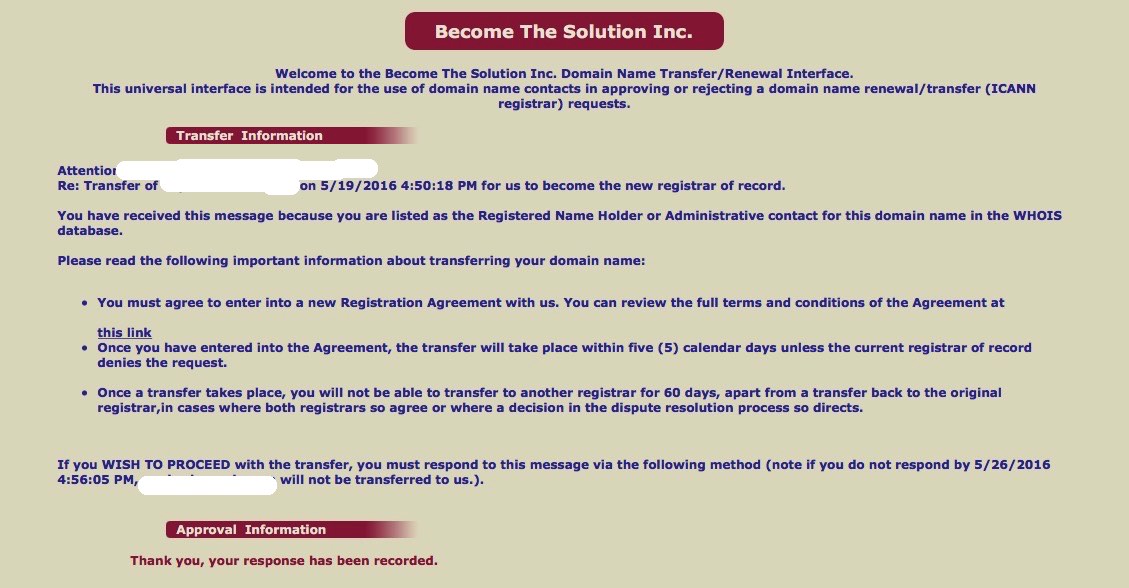 Select I approve – Please renew/transfer domain name.
At this point, you will need to wait for the new registrar to process your order. And your done!



* Please use the comment form below. Comments are moderated.*
Comments
No comments made yet. Be the first to submit a comment