What is Domain Grabbing? What are Good Domain Grabbing Sites?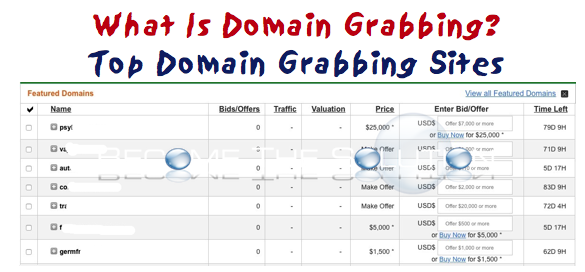 ACPA – The Anticybersquatting Consumer Protection Act classifies domain grabbing as one of the following: using a domain name in bad faith, registering, or earning for profit of trademark belonging to another. In summary:
Registers or uses a domain name that is identical or confusingly similar or to a distinctive or famous registered trademark.
Registers a domain in bad faith (with the purpose of profiting from the use of such trademark).
Domain Grabbing (or CyberSquatting) has consequences. If you are found guilty of impeding on a trademark, you can be prosecuted. Worse, it the easiest way to make enemies with a Trademark owner who might have interests identifying you and holding you accountable. Bottom line – don't' squat domain names with intentions of Trademark infringements.
Domain grabbing can be a beneficial service – perhaps you're looking for a seasoned domain name, high backlinks, solid alexa rank, or domain name backed by your new business idea. Here are tools and sites to help narrow your search and find expired and selling domain names right now.
1. Expired Domains Dot Net – a site updating registrar's domain names daily for closeouts, for sale,, offers for, auctions, expirations, pending deletion, and more. This site is nice because it connects to several popular domain registrar's live auctions and sorts them into single lists for you to see on-screen.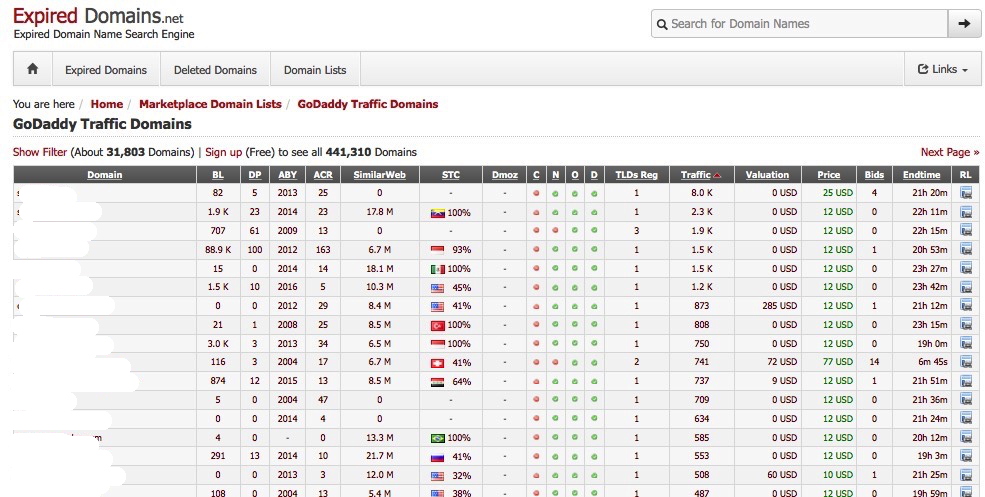 2. Go Daddy Auctions – GoDaddy is one of the most popular domain registrars in the world and is one of the biggest auctioneers of domain names as well. Check domain names for sale by most active, featured, expiring soon, ending soon, fixed price, closeouts, and bargain bins.

3. Snap Names – is a domain name auction place where you can offer on registered or expired domain names.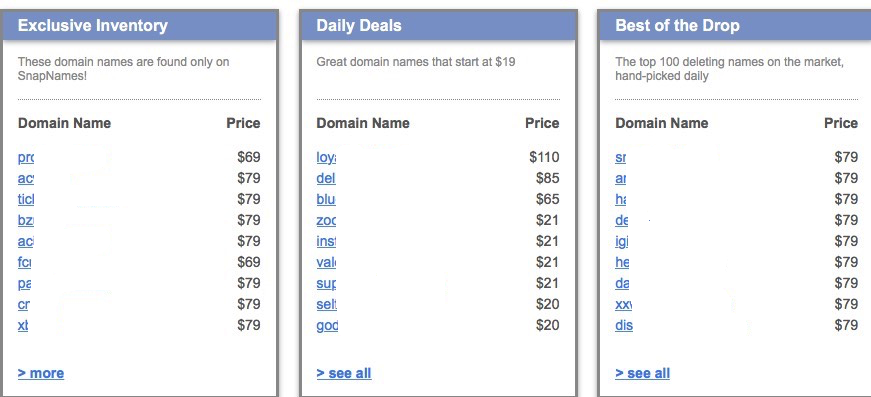 4. Name Jet – for expired domain names available aftermarket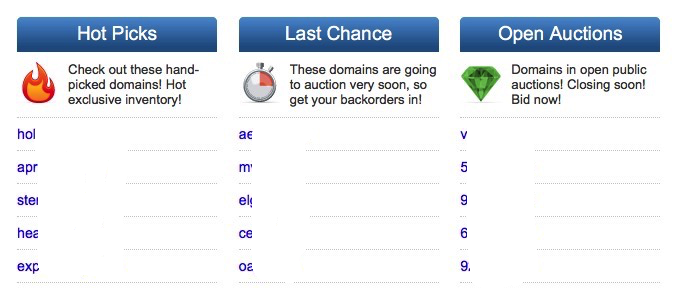 5. Drop Catch – a site to search for expiring domain names (showing you time left in real time)

6. Flippa – one of the most popular sites to sell full websites, domain names, and businesses. Flippa has an area to find and buy new, old, and expiring domain names.

There is also domain catching software such as DesktopCatcher.
* Please use the comment form below. Comments are moderated.*
Comments
No comments made yet. Be the first to submit a comment