As you begin your new business, stay consistent in the way you appear online. You may be in the early stages of your business still. Perhaps you have a name for your business, at least. Anywhere you go online, keep the same name for any handles you register. For instance, you just created your Amazon/Prime account. Signup as your business handle.
Comments you make on Amazon products will soon start to gain SEO exposure for your new website business name should they be similar. This is a great marketing strategy to benefit from without doing much out the gates.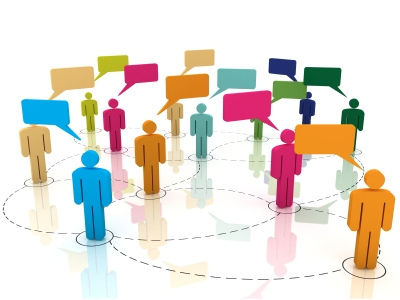 In your Internet career lifespan, you will ask questions on forums, post boards, and other forms of media. Registering with the same name will build your name online. People will search your questions and solutions and click to find out more about your name to find more information. Eventually, they will lead to your website or business of the same name.

Remember, one of the most common ways in creating manual backlinks is by blogging, commenting, forums, and social media. Stay active where possible on these top forums on the Internet today.
"Where do you hide a dead body after killing someone?"
"On the second page of Google Search!"
It might sound funny but it's so true! Nobody cares browse through the second page of any search engine let alone Google. Whether you believe in the capability of the search engine or you are lazy to keep going to the next pages, whatever the reason might be the end result is that everybody ends their search on the first page. This brings me to the topic which I am going to touch here in as simple words as possible! Backlinks!
Any website worth its salt needs a proper planning and building and SEO (Search Engine Optimization) done to be able to compete with the race to come up on the first page! There are a lot of methods to accomplish this task but the most original and age old solution for this is using links. Old, important, valuable, relevant links that come from as relevant and important sites. Also known as inbound or incoming links, backlinks provide a solid credibility to a web page or a website.


In optimizing a website for search engines backlinks were vital to the solution before evolution of search engines. In older times inbound links were given a lot more importance than they are given today solely because there was no other solution to determine the importance or relevance of a page. Even though a lot of other SEO techniques have been invented backlinks could still be said the backbone or primary solution of optimization for any website or web page or a web node.

What were they used for?

Backlinks make it easier to decide which page is important and contains valuable information that could be useful for the person looking for something online. The more links a page has from other websites the better it is considered. It helps if the websites that do provide incoming links are themselves relevant and contain valid and valuable data.
But what makes a link worth something? How does a computer program decide which link is important and hence has the weight to give importance to another link or page? There are several ways to determine this:
The age of the page that is sending the link
Backlinks from authoritative websites are in turn considered valuable
Backlink is considered as valuable and important if the page that is linking and the page that it links to are both talking about the same topic
The text of the link itself is also very important. In technical terms which is called a hypertext or the anchor text. This is the text which describes to the user what might they find if they click on it. This text and the topic in the page if they're related the link is considered more valuable. The web crawlers or robots that go through the text of a page take into account this text and determine if the surfer is getting the relevant value from the page or not.
Due to its importance in search engines a lot of companies and individuals take advantage of this architecture of linking pages. Also known as link farms some people create false pages with most searched or used keywords but totally useless links which lead to nowhere the surfer wanted to go. This is considered as illegal way of trying to boost up a web page and might throw the website into the black list of a search engine. Google does have this policy where such artificially boosted sites are banned from search results altogether.

In today's age backlinks might not be as high and mighty as in the beginnings of the Search Engine bubble. But they are very important part of the mechanism of any search engine to determine the age old question of which page should be showed first. If you own a website or if you are planning to own one in future this is the ABC of Search Engine Optimization and the best solution that you could find to make your page appear on the initial rankings if not the first.
* Please use the

comment

form below to let us know if you experience issues, have questions, or can provide solution. We want and encourage feedback. *