Fix: Lync Couldn't Find a Lync Server for Domain Name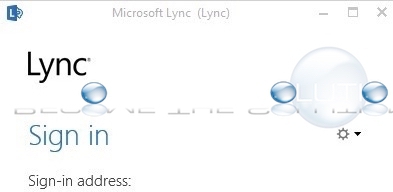 If you experience Microsoft Lync suddenly not able to connect or sign in with the following error message:
Lync couldn't find a Lync Server for DOMAIN. There might be an issue with the Domain Name System (DNS) configuration for your domain. See KB2566790 for details and contact your system admin.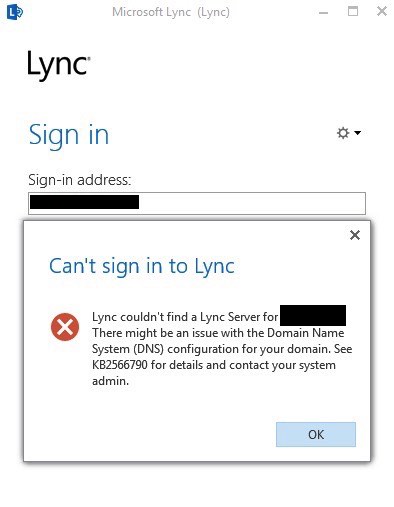 It is most likely you or your organization recently made internal or external DNS changes, you may want to verify these changes or revert them entirely.
Additionally, you may see these types of related even error logs on the Lync Windows server acknowledging you no longer can connect to federated partner networks:
The following discovered partners are sending frequent invalid SIP requests to the Access Edge Server.
Traffic from these partners is restricted to 1 message per second as a security measure.
Certificate Subject: "NL, Noord-Brabant, Veldhoven, HERE Global BV, IT, sip.here.com"; Issuer: "US, Symantec Corporation, Symantec Trust Network, Symantec Class 3 Secure Server CA - G4"; Serial Number: XXXXXXXX; Common Failures: SUBSCRIBE(504)=24
Cause: Federated partners that were discovered through DNS SRV are sending frequent SIP requests that cause an error response from the local Lync Server deployment.
Resolution:
It is recommended that connections from these partners be blocked at the firewall.
Finally, reference the following Microsoft KB article found
here KB2566790
* Please use the comment form below. Comments are moderated.*