Can't Play – 0xc00d36f2 Windows Media Player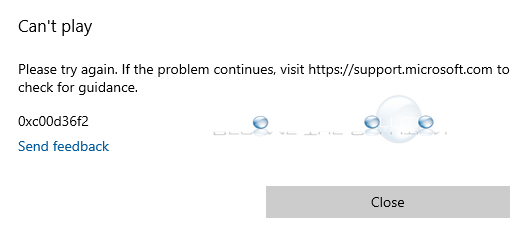 When you play a video in Windows Media Player or attempt to seek through a video, you suddenly get an error message.
Can't play
Please try again. If the problem continues, visit https://support.microsoft.com to check for guidance.
0xc00d36f2
It appears to only be an issue while seeking through a video fast. If you replay the same part of the video and do not seek as fast, the error message does not appear.
* Please use the comment form below. Comments are moderated.*
Comments good ! i am also confused