Google AdSense and Migrating HTTP to HTTPS Sites – Revenue Impact?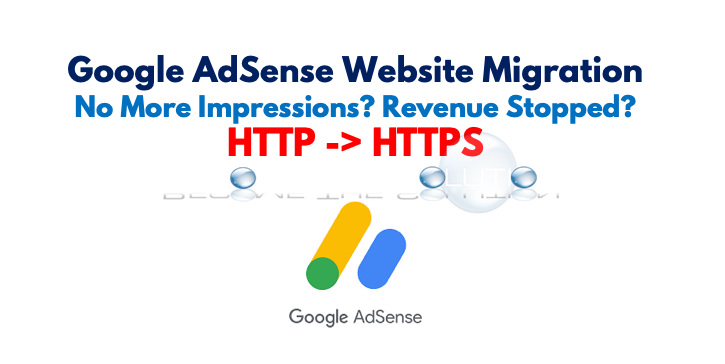 We recently changed 20 websites running Google AdSense from using HTTP to use HTTPS. We immediately noticed AdSense impressions had stopped across all of the sites after the change, but the sites were still showing ads. We thought this was a caching issue as others mentioned online, but in our case it was not.
1. Upon further checking our AdSense code on our sites, we found all our ad units were missing src=https. Our guess is when we originally implemented this AdSense code years ago, it did not include this. Since, Google has updated their AdSense code and you will need to add HTTPS to the src.

We made the HTTPS change to all our AdSense units including custom units, matched content, and search. As soon as we made these changes, our impressions and revenue returned to normal on all our sites. Make sure you find all instance of your AdSense code you may or may not remember, such as your index.php file.
In addition to changing your AdSense sites to HTTPS in your hosting provider, you should make sure you also update your other Google products if needed:
*Google Analytics (Admin -> Property Settings -> Default URL)
*Google Business (If needed)
*Google Search Console Webmaster (If needed)
*Google AdSense (The new AdSense platform does not differentiate http or https sites, but check to make sure you don't have separate versions setup.)
* Please use the comment form below. Comments are moderated.*
Comments
No comments made yet. Be the first to submit a comment