Easy: Dispute Uber Cancellation Fee Charge - Receive Instant Credit (Pictures)
Did you just get charged an Uber cancellation fee but it wasn't your fault? Regardless, you can easily dispute an Uber charge after you have received a receipt from Uber. Follow the steps below.
Open Uber app and click the triple bars in the top left corner.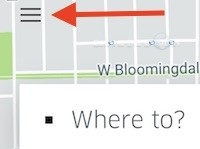 Select Help in the left menu pane.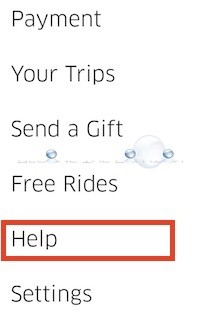 Your last trip should appear. Select Report an issue with this trip.

Select problem with cancellation fee.
Select one of the following choices. In most cases, selecting My driver and I couldn't connect will result in an instant credit to your Uber account. Click submit at the bottom.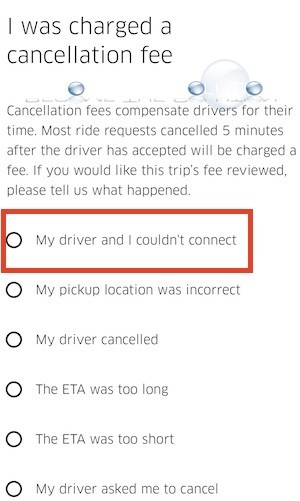 You will receive a prompt that your Uber account was credited.
Note: The Uber credit goes into your app and not to your funding source (credit card).
To see your Uber credits, go to Menu -> Payments -> Uber Credits. If your credit does not show up, restart the Uber app.