Mac Mail Mark as Junk Mail Greyed Out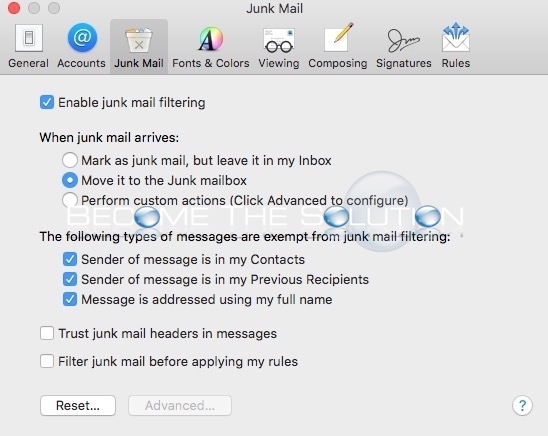 If you are trying to mark email messages mark as Junk Mail in Mac X mail, you may see the option is greyed out. Mac Mail handles Junk mail filtering separate from how email providers do like Gmail, Yahoo, and Hotmail.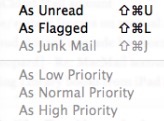 In order to select Mark as Junk Mail, you need to Enable junk mail filtering.
Go to Mail -> Preferences -> Junk Mail -> Enable junk mail filtering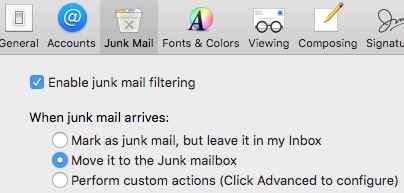 You will notice a new mailbox in your Mail side panel labeled Junk. Now, you can select emails messages and label them as junk.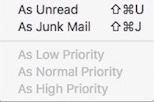 Any junk folders your email providers are adding as part of setting up your mailbox in Mac mail, junk/spam emails will continue to go into those folders like before. Now, if you label messages as Junk in Mail and they are resent to you, these messages will appear in the new mailbox Junk – so you can start consolidating such messages this way.
* Please use the comment form below. Comments are moderated.*
Comments
No comments made yet. Be the first to submit a comment