Fix: iPhone Not Typing "I" – Types Boxed Question Mark or "a"?
While typing on your iPhone or iOS device, you may notice the letter "i" turning into a "?" with a box and shows the letter "A". This is a bug in the latest version of iOS 11.1 and Apple will likely release a fix for it sooner than later. In the meantime, you can add a text replacement to fix this from happening. Follow the steps below.
On your iOS device, go to Settings -> General -> Keyboard -> Text Replacement
Select +
For Phrase, type an upper-case "I". For Shortcut, type a lower-case "i".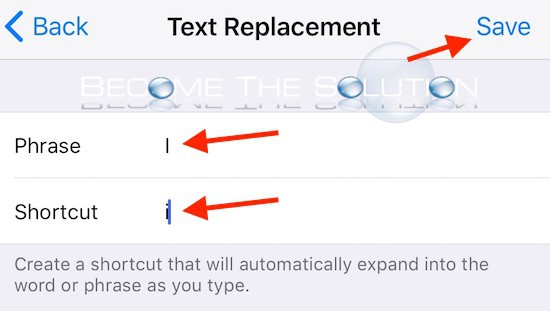 Click Save.
For more information, go to Apple's website here.
* Please use the comment form below. Comments are moderated.*
Comments
No comments made yet. Be the first to submit a comment