Why: Wi-Fi Assist Greyed Out (iPhone)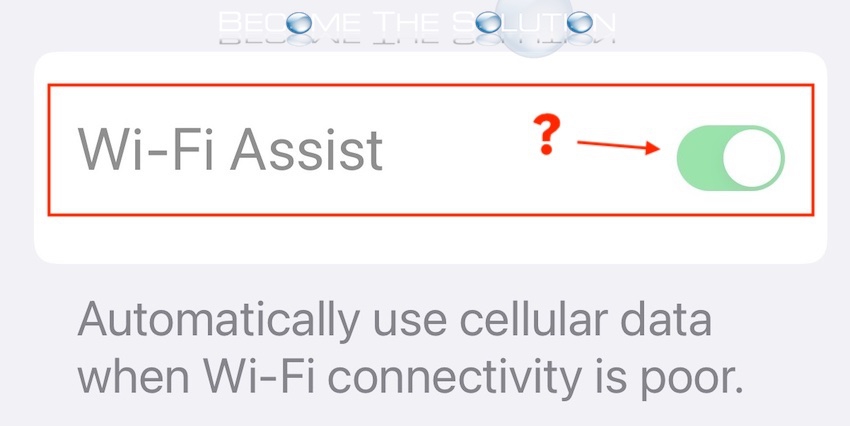 Wi-Fi Assist is iOS feature that automatically uses cellular data when Wi-Fi connectivity is poor. By default, Wi-Fi assist is enabled on your iPhone.
If you notice Wi-Fi Assist (Settings -> Cellular -> scroll down to bottom for Wi-Fi Assist) greyed out, it's due to Cellular Data is disabled on your iPhone.

If you have Cellular Data off, Wi-Fi Assist cannot use LTE cellular Internet signal to connect to the Internet.
* Please use the comment form below. Comments are moderated.*
Comments At last a solution. Very pleased.