Fix: Mac Cannot Edit Preferred Networks (Greyed Out)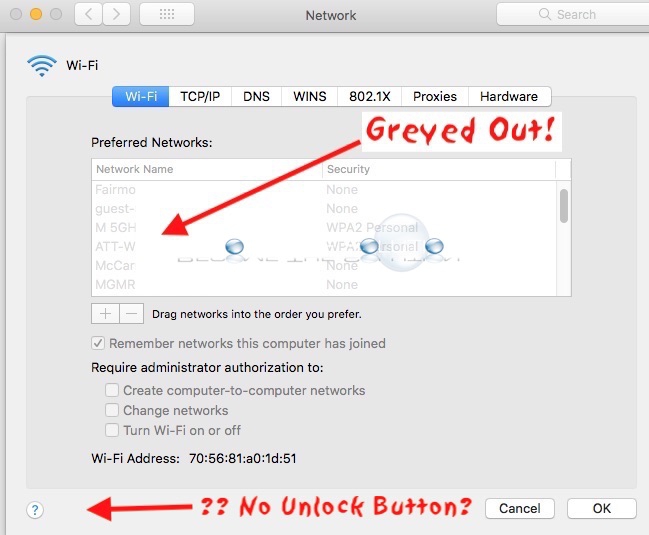 If you attempt to edit your Mac OS X Wi-Fi preferred wireless networks, you notice they are greyed out and there is no password unlock button on the Wi-Fi Network screen. The reason is because you must unlock your Network settings in the prior screen first.
Go to System Preferences -> Network.
Click the security lock at the bottom at the bottom of the screen and enter your user credentials.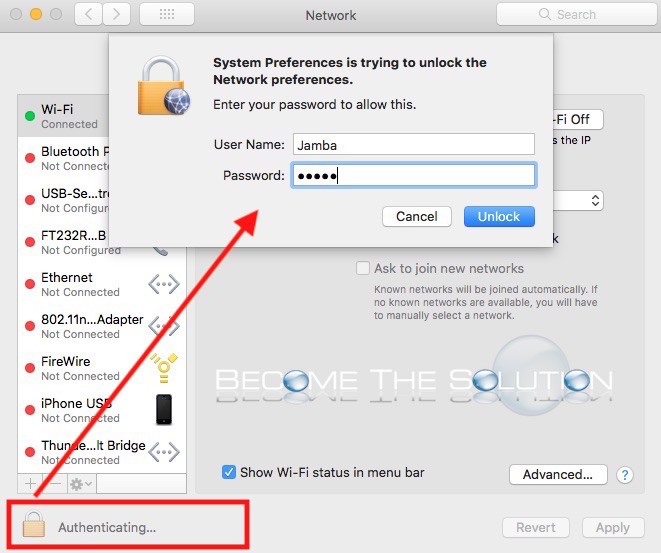 Finally, select your Wi-Fi network connection in the network connections list. You will be able to edit your preferred networks and other Wi-Fi settings again.
* Please use the comment form below. Comments are moderated.*
Comments