Why: Cannot Extend Volume Windows – Option is Greyed Out?

If you recently added space to a Windows drive, you will see the space as unallocated in Windows Disk Management. When you select the active drive to expand to the new disk space, you might see Extend Volume greyed out. Verify the following about your drive.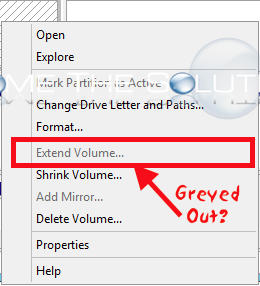 Right-Click the Disk your trying to expand and choose Properties.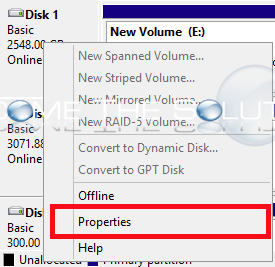 Select Volumes tab. Check the Partition Style. If the disk is Master Boot Record (MBR) then the Windows drive will only be able to be expandable a maximum of 2000 Gigabytes or 2 Terabytes. You will not be able to expand this volume anymore and the unallocated space will remain unallocated.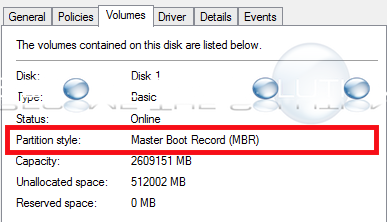 Other Things to Check:
*Ensure there are no partitions in between the original partition and free space.
*Ensure the partition you are extending is formatted NTFS.
* Please use the comment form below. Comments are moderated.*
Comments
No comments made yet. Be the first to submit a comment