Why: YouTube Download Button Greyed Out + Live Stream is Not Available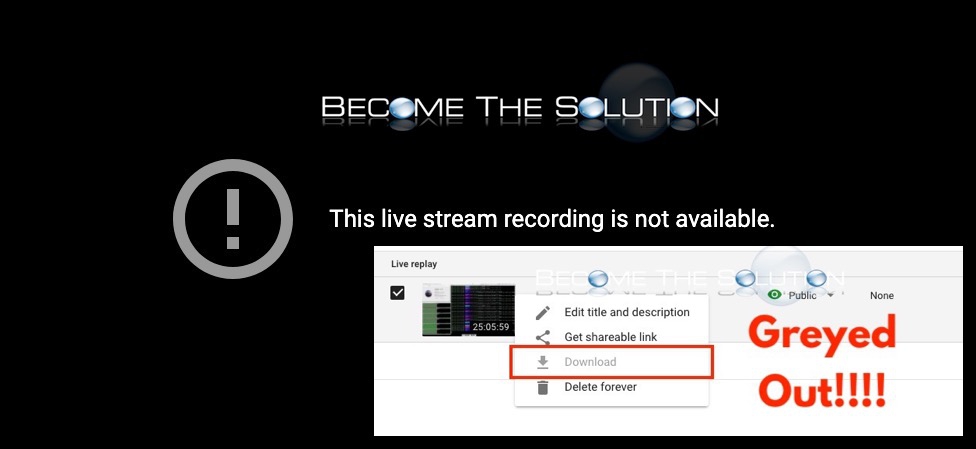 Did you recently record a long YouTube live stream? After YouTube finishes processing your video stream, you may notice you are unable to download the stream from YouTube Creator Studio. In addition, if you try to play-back the Live Stream video archive, you get a message This live stream recording is not available.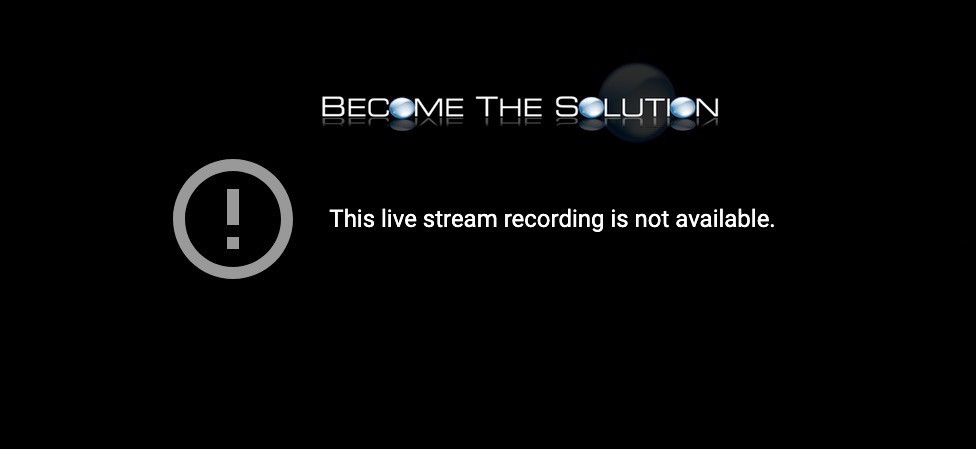 What's Happened?
According to Google, YouTube will only guarantee 12 hours of a recorded stream. If your stream is over 12 hours, Google states: Note that if your stream exceeds 12 hours, it may not be captured at all. See this article.
In addition, you will not be able to play-back your archived YouTube live stream because the video is longer than 12 hours. More importantly, you won't be able to trim your YouTube video stream down to 12 hours in hopes of being able to download it, you will get a message in YouTube studio: This video can't be trimmed because it is too long.
Takeaways
As of now, there is no time limit to YouTube video streaming. If you plan to save and edit your video stream after, then plan to keep your stream under 12 hours as Google states. YouTube creates a file called livestream.str in your channel live content section and you will likely continue to see that file name if your video is over 12 hours. Finally, you may see the thumbnail to a long YouTube video archived streamed, but unfortunately you will never be able to play the video.
Comments Will we not be able to download the Live video if the video is in Private? You can but you have to wait till your live stream gets processed.