How to Create a YouTube Brand Account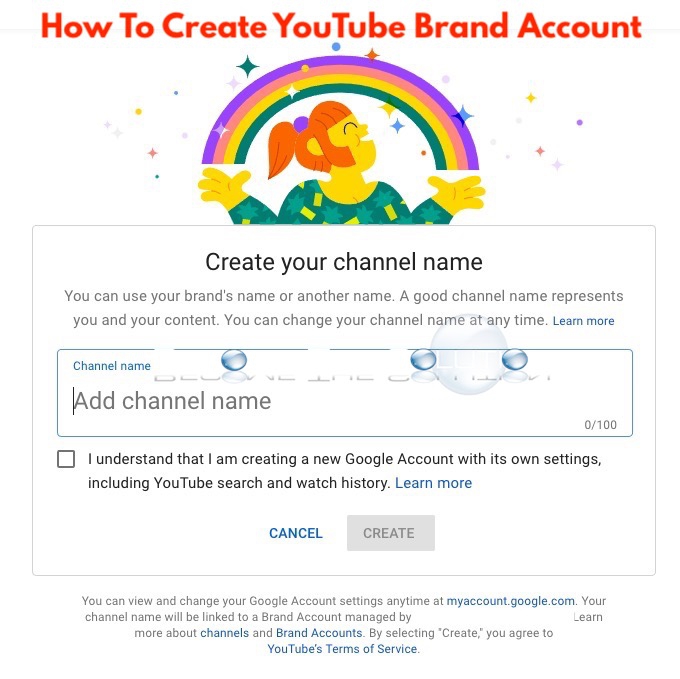 According to Google, a Brand Account is:
"An account that is specifically for your brand. This account is different from your personal Google Account. If a channel is linked to a Brand Account, multiple people can manage it from their Google Accounts.
As of today, Brand Accounts only work with YouTube (whereas before they would work with other Google services like Google+).
Let's create a YouTube Brand Account.
1. Login to your YouTube account.
2. Go to https://myaccount.google.com/brandaccounts verify if you have any Brand Accounts. In this case, we would not expect to see any.
3. Go to your YouTube Channel List.
4. Select CREATE A CHANNEL.
5. At this screen, you will create a YouTube Brand Account. Fill out the information.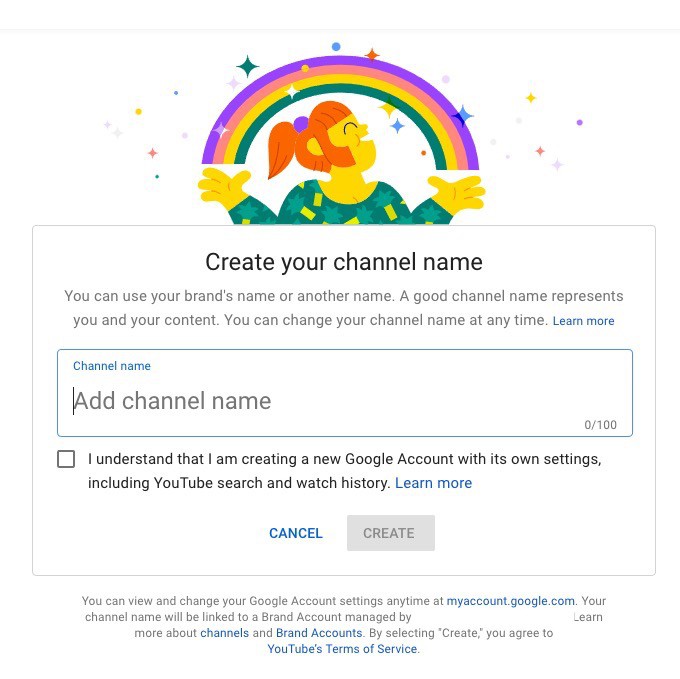 You can use your brand's name or another name. A good channel name represents you and your content. You can change your channel name at any time.
Once your YouTube Brand Account is created, you can move your current YouTube channel to your new Brand Account. Don't worry, all the content or settings from the YouTube channel you will move will remain.
1. Go to your YouTube Account advanced settings. (This is the same YouTube account we created your Brand Account with)
2. Select Move channel to a brand account.
* Please use the comment form below. Comments are moderated.*
Comments
No comments made yet. Be the first to submit a comment