iPhone Send Text Button Greyed Out? Fix.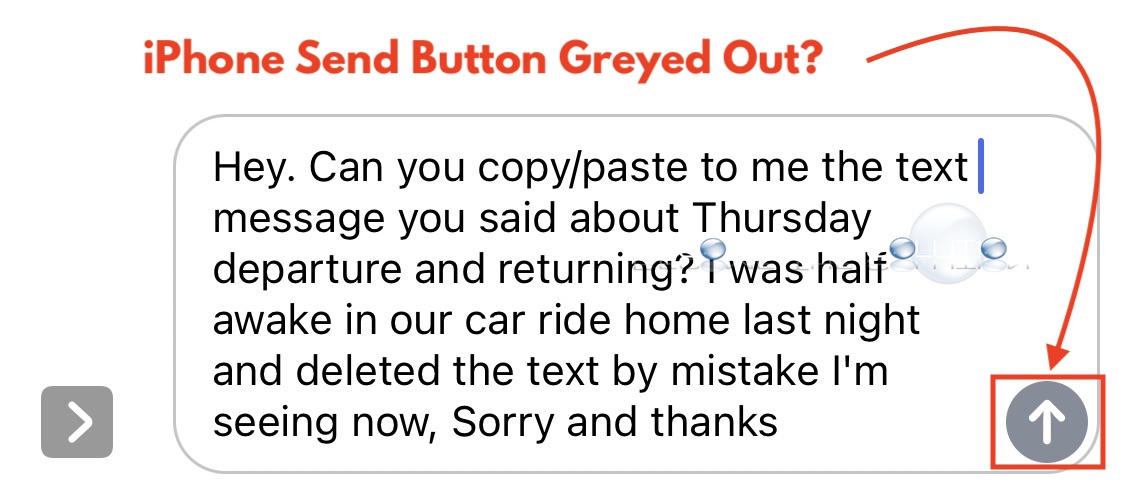 If you create a new iMessage or text message on your iPhone, you may notice the up arrow (send button) is greyed out and you are unable to send the message. This was not an issue with cellular service or Wi-Fi, the message simply would not send to another mobile user device.
Our fix was to copy/paste the text message you created, cancel the text message, and then re-create the text message to the same person. Paste your text into the new message. The send button should be green again and you can send your text message normally again.
If this has been happening to you, please comment below to share your solution.
* Please use the comment form below. Comments are moderated.*