Apple Watch Update: How to ping iPhone (Formally Swipe-Up on Apple Watch)
The latest Apple Watch iOS update changes the way you bring up Control Center. Prior, you would swipe-up on the Apple Watch screen to bring up Control Center and tap ping your iPhone icon.
1. Tap Apple Watch Side button.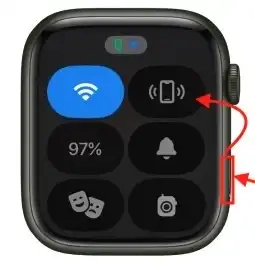 2. Control Center is displayed. Tap ping your iPhone icon.

* Please use the comment form below. Comments are moderated.*
Comments
No comments made yet. Be the first to submit a comment