New Feature: Bumble App – Super Swipe!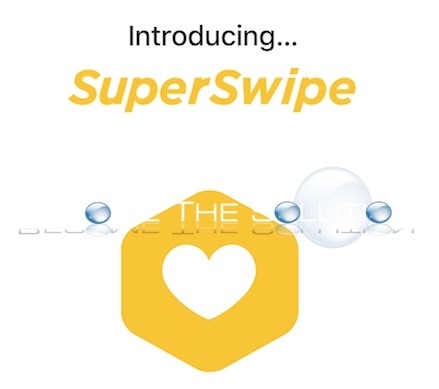 Bumble just released an update to the popular app – as of July 12 2017. You probably didn't get an app update notification either; this appears to be a push update, where Bumble developers pushed the update to the app without you knowing. You can now SuperSwipe someone when you search for a Bumble match.
From Bumble:
Here at Bumble, we're all about empowering people to make a bold first impression.Here at Bumble, we're all about empowering people to make a bold first impression.

That's why the Hive is rolling out SuperSwipe. It's a new feature that lets you tell a potential match you're confidently interested in them. Knowing what you want and going for it is anything but thirsty. In fact, it's hydrated.

(And it's important to always stay hydrated.)

All you have to do is tap the new heart icon in someone's Bumble profile and they'll be notified you're interested in getting to know them better. It's the digital equivalent of walking over to someone you'd like to get to know, tapping them on the shoulder, and introducing yourself.
Introducing…
SuperSwipe
Don't just swipe right – stand out to the people you really like!
Got it
The SuperSwipe icon will appear just above a user's name in the top right corner of a potential match. Bumble SuperSwipe cost a coin. Coins seem to be a new currency in the Bumble app as well. At this time, 1 Bumble coin is $1.99. Seems pricey at first, but you can go up in coin packages and save buying coins in bulk. See below.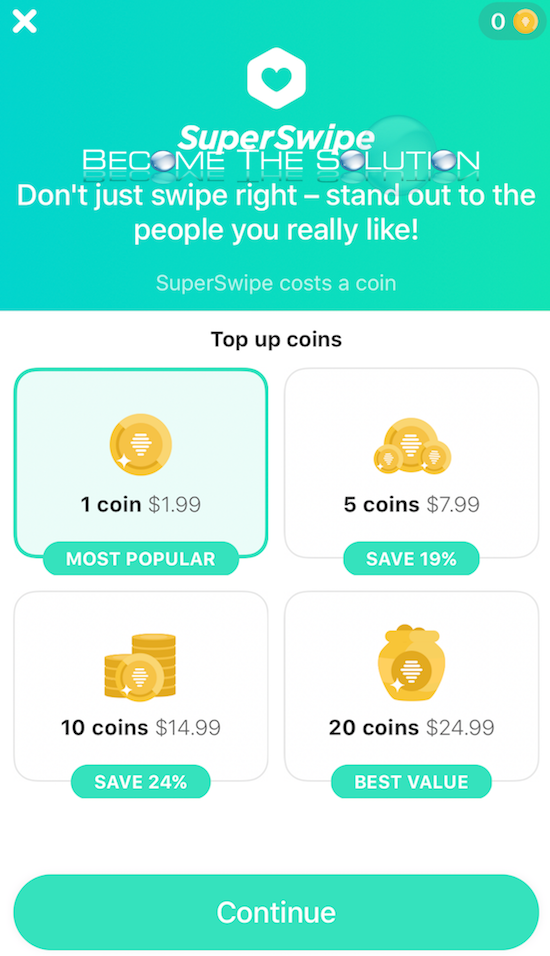 SuperSwipe seems long overdue, as the popular competing app Tinder has had Super Like for some time now. Tinder also allows you to Super Like the first time for free.
Learn more at the Bumble SuperSwipe blog.
* Please use the comment form below. Comments are moderated.*
Comments
No comments made yet. Be the first to submit a comment