Fix: Apple Watch Persistent Unread Message Notifications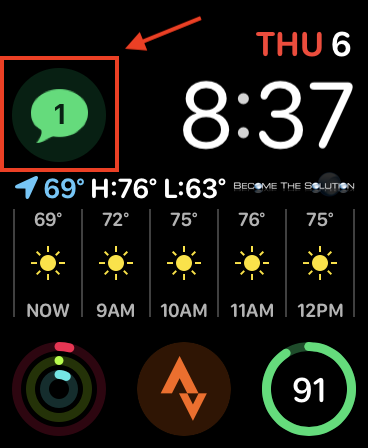 If your Apple Watch is showing unread message notifications but your iPhone does not have any unread messages, reboot both devices. It is likely you received a message with silent alerts enabled when you were not wearing your Apple Watch. It appears Apple Watch does not sync these messages correctly each time and shows them unread on your watch but not iPhone (in addition, you don't see unread messages on your watch when click into messages).
1. Reboot your Apple Watch and iPhone at the same time.
2. Reboot your iPhone by holding down power + down volume buttons.
3. Reboot your Apple Watch by pressing in digital crown + side watch (button directly underneath crown) buttons.
Finally, check your Apple Watch messages. You should see the unread message(s) and read or delete it to clear the notification.
* Please use the comment form below. Comments are moderated.*