Easy: Change Microsoft Word for Mac OS X Auto Save Time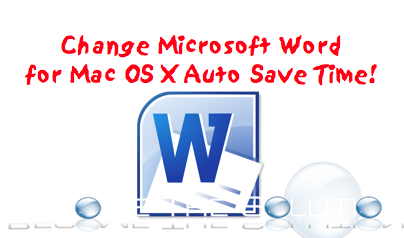 You can change the default auto-save time Microsoft Word on Mac OS X is setup to auto save documents. The default auto-save time on Word for Mac OS X is 10 minutes (in the latest version of Word). This is a reasonable value, however for people that often type more in shorter time frames, you can adjust the auto-save time to be 1 minute – which is least amount of time you can set you can set in Microsoft Word.
Open Word.
Go to Word -> Preferences.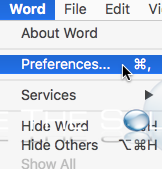 Under Output and Sharing and select Save.

Under Save Options, type "1" into the Save every box to set auto recovery for every minute. The save Autorecovery info will automatically check itself.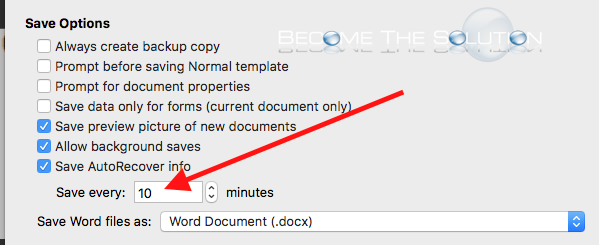 Now, Microsoft Word will auto save your document every minute. You can always recover a Word document by going to File -> Restore.
* Please use the comment form below. Comments are moderated.*
Comments
No comments made yet. Be the first to submit a comment