Fix: Restore Classic View in Mac Mail v13.0 + (macOS Catalina 10.15)
Mac mail classic view option was removed from the latest version of mail. The classic view settings still exist, but were moved around. You can still restore the classic view in Mac Mail the same way as before by manipulating some settings.
Go to Mail menu -> Preferences -> Viewing and change list preview to None.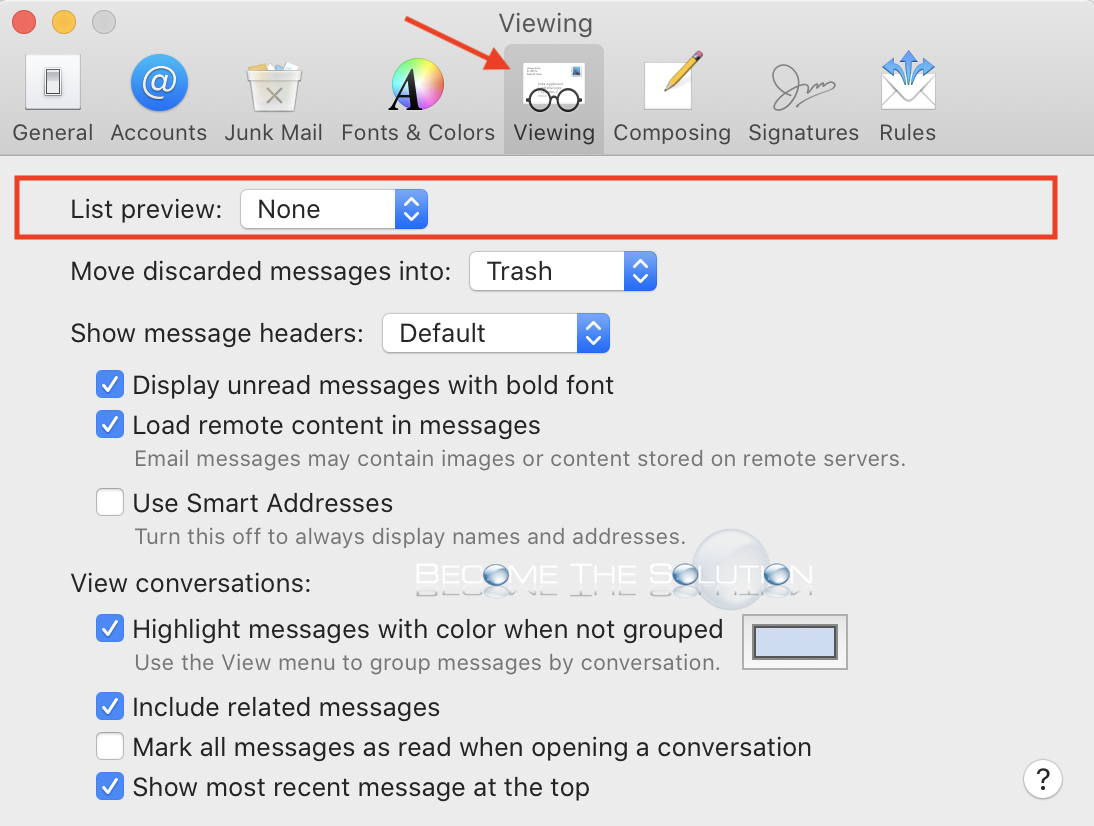 Go to View menu and make the following selections:
* Enable Use Column Layout
* Show Mailbox List
* Show Toolbar
Below is how your Mac Mail View menu should look after doing step 2.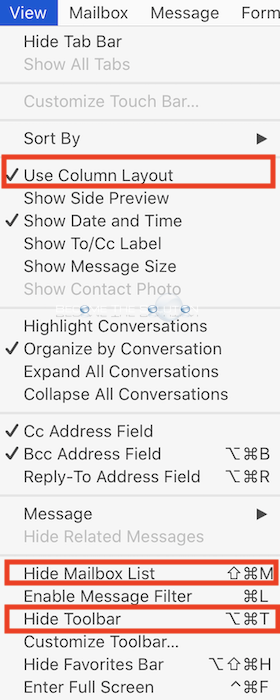 The last change is the sort by divider bar categories not having columns anymore. At this time, this will have to remain the same as there is no view option to bring them back.