Fix: ShareMouse is disabled because an unknown App left "Secure Input" activated.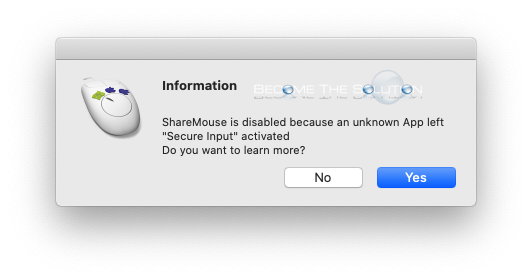 While using ShareMouse for Mac/Windows, you receive a message after selecting "keyboard not working?" menu option. The macOS system function "Secure input" protects sensitive text input (such as password input) from being tracked by other programs. Unfortunately, some applications may not release this feature after use and any input stays invisible for 3rd party apps, such as ShareMouse.
1. Disable "auto-submit" feature of any auto-login feature and/or close and restart the application, that caused the interference. For example, Safari may leave Secure Input enabled on secure web pages when option "User names and passwords" is enabled in Safari Preferences » Autofill tab.
* Please use the comment form below. Comments are moderated.*
Comments
No comments made yet. Be the first to submit a comment