Fix: Your iPhone Could not be Activated Because the Activation Server is Temporarily Unavailable

You may receive an activation failed message on your iPhone when you first try activating it.
Your iPhone could not be activated because the activation server is temporarily unavailable. Try connecting your iPhone to iTunes to activate it, or try again in a couple of minutes.
If this problem persists, contact Apple Support.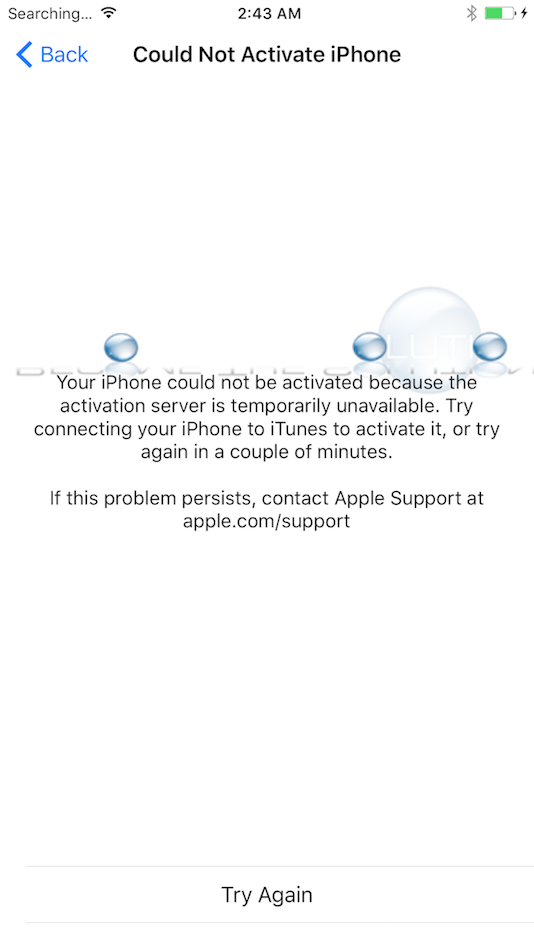 If your iPhone came with a sim card (in other words, the iPhone was an upgrade to an existing iPhone), your iPhone must be activated first using the sim card it came with. You will not be able to activate the iPhone using different sim card. You will continue to see the error message above until you activate the iPhone with the original sim card it came with. It will not matter which method you try – including iTunes or Wifi.
After successfully activating your iPhone with the original sim card, you can proceed to use a different sim card in the iPhone – it will work perfectly.
Activate iPhone Using Different SIM Card.
If your iPhone was a buddy upgrade, you will first need to activate the iPhone with the sim card it came with. After the iPhone is activated, you can remove the sim card and insert another sim card into the iPhone (World iPhone or Unlocked iPhones have the ability to use different sim cards from different carriers).
New iPhones are locked to the sim card they come with and must be activated with that sim card. You can get around this by visiting an authorized cellular carrier dealer to activate your iPhone manually.
* Please use the comment form below. Comments are moderated.*
Comments i dont have the sim car any more!