Fix: An error occurred while installing the selected updates – macOS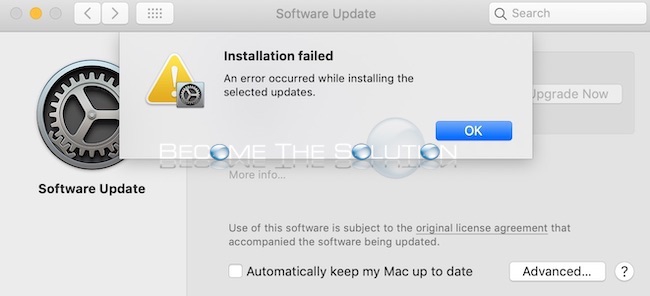 After downloading Software Updates for macOS, you receive a message Installation failed error which prevents you from installing the updates. The following solutions have worked for users online:
* Quit Software Update and re-open it again. The updates should attempt to install again.
* Reboot your Mac and try downloading/installing the updates again.
* Download the updates manually from Apple. Visit https://support.apple.com/downloads and search for the updates.
* Please use the comment form below. Comments are moderated.*
Comments i cant find big sur in https://support.apple.com/downloads can you find it for me please nothing is working for my mac omfg