By default, Mac X downloads all files from Google Chrome, Mozilla Firefox, and Safari to the current logged in users Home Downloads folder. To access the default download folder, follow the screenshots below.
1. Double-Click your Hard Drive

2. Double-Click Users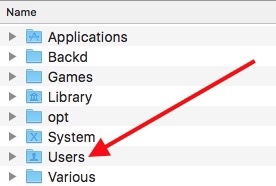 3. Double-Click the User folder (or your account name)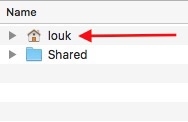 4. You will see the Downloads folder. Double click this folder to reveal all of your default downloads.
Remember, you can always change the default download folder of Mac X per application. Learn how to change the default download location in the most popular Web Browsers for Mac x (Safari, Chrome, Firefox) here.