Fix: UID Copy Failed – Mac OS X Mail
Are you attempting to delete a message in Mac OS X mail but receive the following error?
The message "" could not be moved to the mailbox "Trash"
The IMAP command "UID COPY" (to trash) failed for the mailbox "INBOX" with server error: UID COPY failed.
This is an issue with IMAP unable to move a copy of the message on the mail server.
Go to Mail -> Preferences -> Accounts -> (select a mail account) -> Mailbox Behaviors -> Trash Mailbox -> and select On My Mac Trash bin.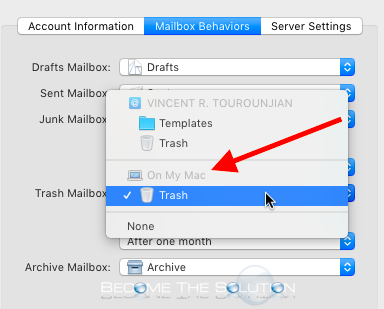 Close the Mail preferences window and try deleting the message again.