How To: Remove Wireless Network Mac X
Are you seeing your Mac laptop join networks in your neighborhood you don't want it to? Is your Mac auto-connecting to a Wireless network before your preferred wireless network? You may want to clean up your Mac OS X joined wireless networks on your Mac computer to avoid conflicts. Today, a common neighborhood wireless network name or SSID, we all see is the infamous xfinity wireless network. Xfinity recently bundled their out of box routers with a default wireless network called xfinity to allow it's subscribers to access Internet anywhere. Check out this article about a lawsuit against Comcast for turning customers home Wi-Fi into public hotpots.
Delete Wireless Networks on Mac
1. Go to  -> System Preferences -> Network select your wireless connection named: Wi-Fi in the left panel.
2. Select Advanced toward the bottom. Ensure you are on the Wi-Fi tab at the next screen.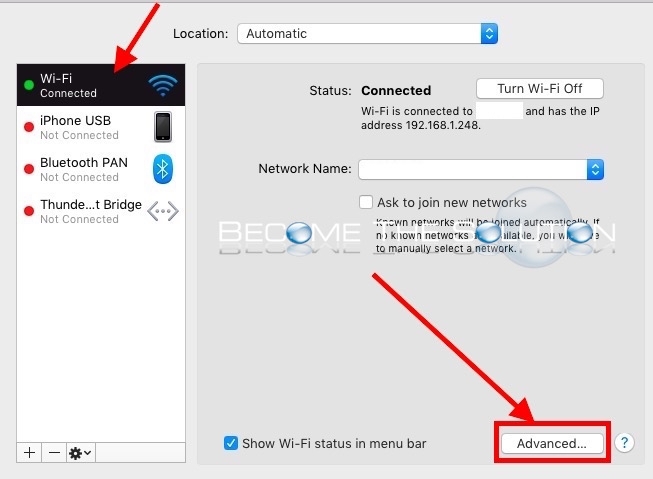 3. You will be at the Preferred Networks: screen. At this screen, you can view all wireless networks your Mac has connected to. You can re-order or delete any remembered Wireless Networks as well.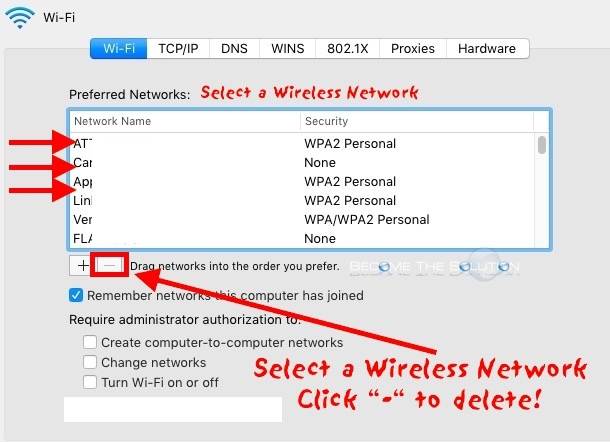 4. If you do not want your Mac to remember wireless networks joined uncheck Remember networks this computer has joined.
It is good practice to review your Mac OS X wireless networks every few months to ensure your only saving/connecting to Wireless networks you allow.