Fix: Unable to Join the Network – iPhone Won't Connect Wireless Network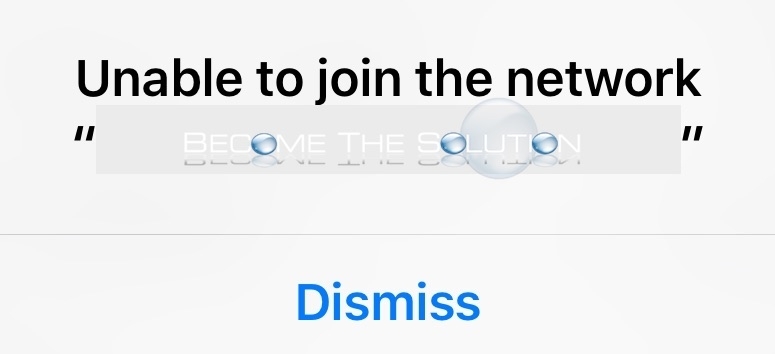 If you are having trouble connecting to a Wireless network using your iPhone, you may receive the following error message on your device.
Unable to join the network
""
There are several reasons why your iPhone is not able to connect to a wireless network, check to ensure the following.
Ensure the wireless network you are connecting to is in adequate range. Sometimes, a wireless network with less than 3 bars fails security authentication trying to connect. In this case, you need to retry connecting several times before a link is established.

Try to Reset Network Settings.

Note:

This will erase all current wireless networks you joined and remembered in the past.
Go to Settings -> General -> Reset -> Reset Network Settings
Perform a soft reset on your iPhone. Hold home button and sleep/week button for 10 seconds until your iPhone reboots.
Check for an available iOS update for your iPhone. Go to Settings -> General -> Software Update
If you are still unable to join a wireless network, the wireless network may have too much interference for a successful connection.
* Please use the comment form below. Comments are moderated.*
Comments
No comments made yet. Be the first to submit a comment