How to compress iMovie Library.imovielibrary file (macOS)

If you use iMovie for macOS frequently, you may notice the Library.imovielibrary (located in /Users/USER/Movies) file to be very large over time. You can easily reduce this file size by deleting old media in iMovie you no longer need for your project.

1. Open iMovie and click Projects at the top.

2. Click into a project.
3. Under Project Media, select the project name to reveal all your imported media.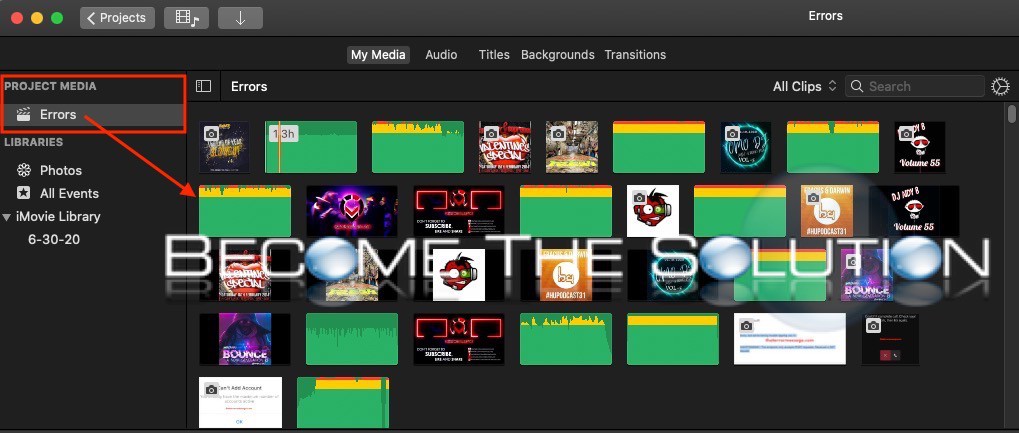 4. Select all the media iMovie has saved here and delete. If you have media in your project workspace already, you won't be able to delete that media.
5. Check the size of your Library.imovielibrary file in /Users/USER/Movies to see if the file has reduced in size.
Comments
No comments made yet. Be the first to submit a comment