Google Chrome Hard Reload Button

In
Google Chrome
, you can enable a
hard reload
and
empty cache and hard reload
on any web page you browse. This Is useful if you want to fully refresh a web page to ensure your page refresh is not caching anything. By default, Google Chrome
caches
web page you browse and only updates parts of a web page it believes got updated. (Learn how to
disable Google Chrome Cache
) This can be frustrating: however, the trade off is better performance when you browse web pages. For
web developers
, ensuring a a fresh reload on a web page is important to ensure new updates on a web page are loaded including images and
CSS
.
How to Display the Hard Reload and Empty Cache and Hard Reload Buttons
1. Open Google Chrome. You must enable Developer tools first in order for the buttons to display. On Mac, go to View -> Developer -> Developer Tools. On Windows, hit F12.
2. With the Google Chrome Developer tools displayed, browse to any web page. On Mac, right-click the reload button to display normal reload, hard reload, and empty cache and hard reload.
Note: If you plan to use the developer reload options while you normally browse, you can drag the developer tools off all the way to right so they do not take up browsing space.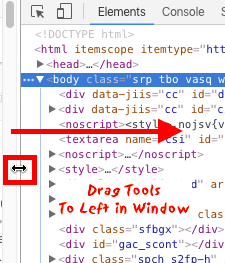 * Please use the comment form below. Comments are moderated.*
Comments
No comments made yet. Be the first to submit a comment