Hard Drive USB Powered Connector Dock Station by Anker Review
I was looking for a new USB SATA connection to mount 2.5 and 3.5 hard drives on my Mac. My old one needed a power supply for any kind of drive I connected and it was finally trickling charged, causing my drives to stop powering randomly and usually in the middle of a copy. Not good. I typically take full backups of my Mac computers using
SuperDuper
, which allows me to take a full or incremental backup of my machine in about 30 minutes while I work.
The
Anker® USB 3.0 to SATA 3ft Converter Adapter with Power Supply
was exactly what I needed. The cable powers 2.5 drives via USB 2.0/3.0
without the need of the included power supply
. It mounts spinning and SSD 2.5 hard drives extremely fast. For 3.5 drives, you must use the included power supply to power the Anker cable. The device arrives in a cute small discrete box. See unboxing pictures below.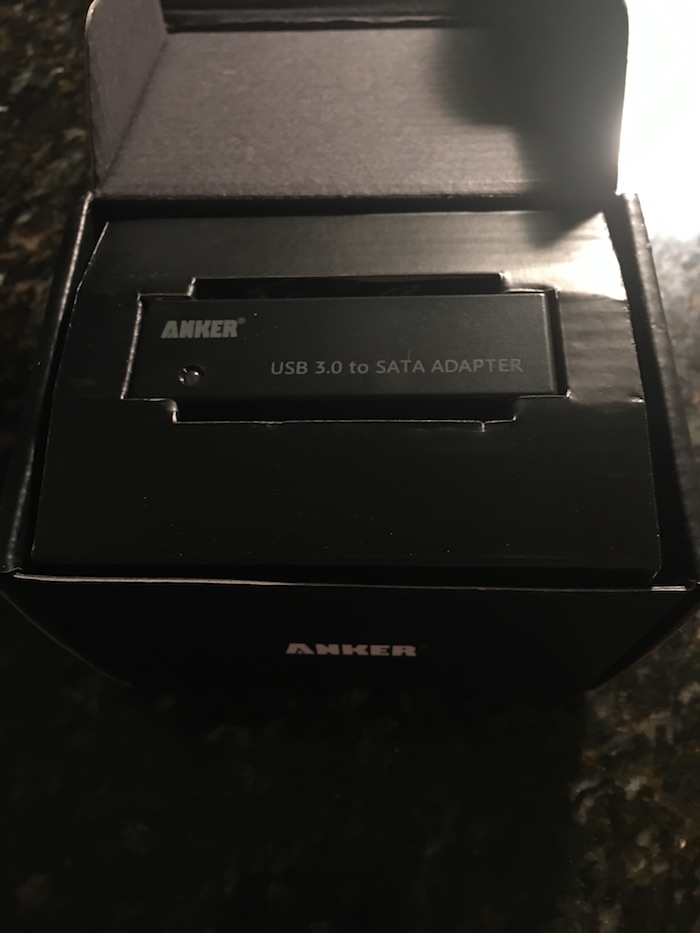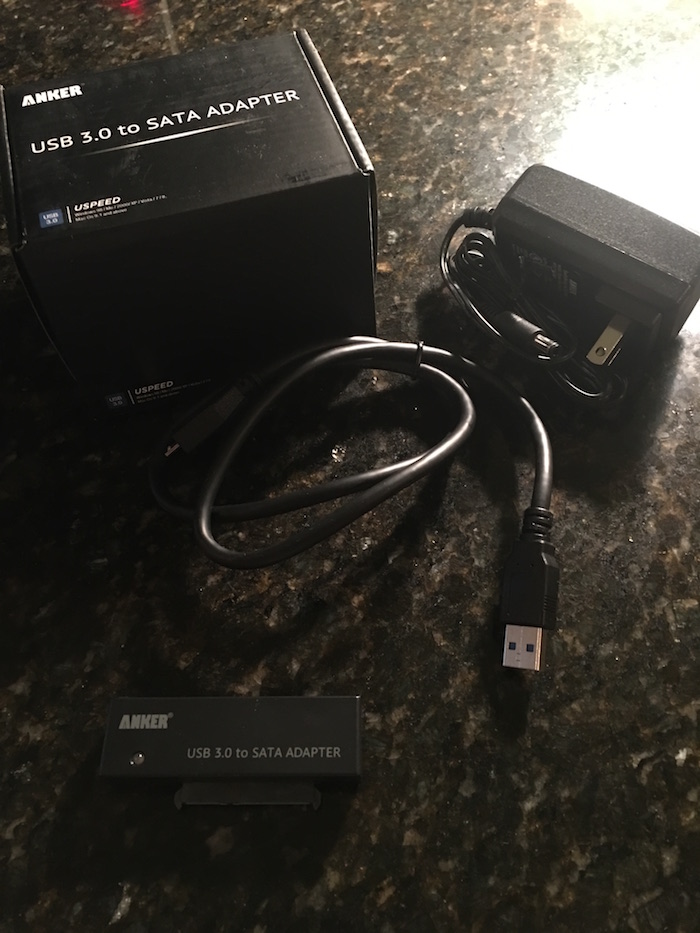 Note: The Anker unit itself uses a USB 3.0 micro B female connector in the back for the USB A male cable. See
USB Connector Types Chart
.
How Much Power Do USB Ports Supply?
To help you understand, USB 2.0 and USB 3.0 have their own power outputs This output varies on different computer motherboards, but typically follow the chart below for maximum power a USB port can send to a device based on specification.
USB 1.X:
5V 500mA or
0.5 Amps
USB 2.X:
5V 500mA or
0.5 Amps
USB 3.X:
5V 900mA or
0.9 Amps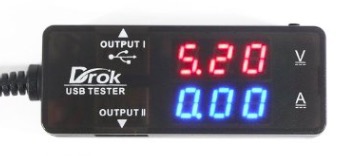 Summary
I absolutely love the Anker USB 3.0/2.0 SATA Hard Drive connector kit. It is extremely reliable, compact, and can power 2.5 drives via USB only. It is cheap and everyone that has external drives should keep one of these handy.
* Please use the comment form below. Comments are moderated.*
Comments
No comments made yet. Be the first to submit a comment