Fix: Mac OS X Get Desktop Background to Show Up on Locked Screen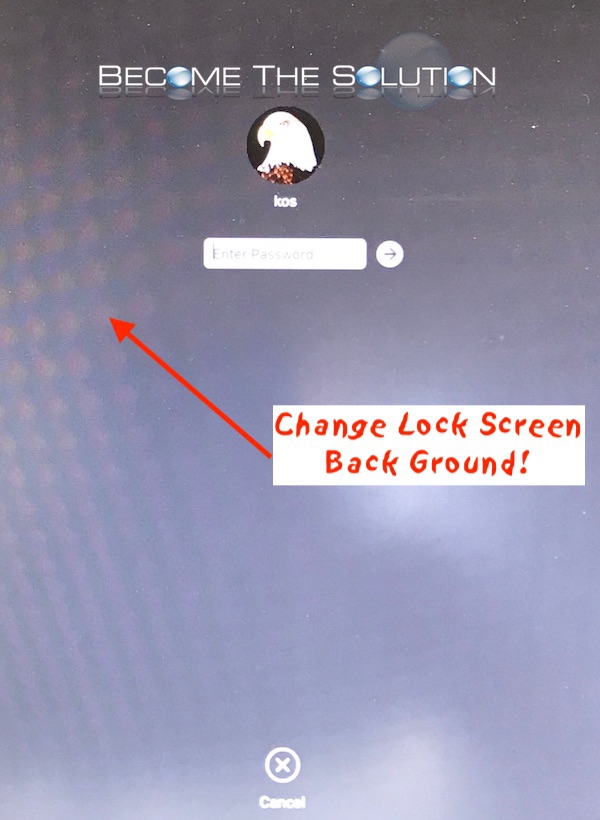 When you set a background desktop picture in Mac OS X, the operating system will create a blurred pictured of the same picture on your lock/login screen by default (if you have automatic login disabled). Some users report the locked desktop picture background sometimes is a grey background picture, instead of a blurred picture of what you set your desktop background to. The Mac OS desktop background picture is controlled in the following places.
The current background picture for the locked screen you set is controlled in the path below. This is the blurred picture path:
/Library/Caches/com.apple.desktop.admin.png
You can replace the com.apple.desktop.admin.png file with a picture of your choice to change the locked screen background. This can be a non-blurry picture as well. Remember, the file name must match.

The default Mac OS background picture is controlled in the alias file below:
/System/Library/CoreServices/DefaultDesktop.jpg

The DefaultDesktop.jpg path above alias' the following path:
/Library/Desktop Pictures/Sierra.jpg
Fix Grey Background Picture on Locked Screen
There is an issue with when Reduce Transparency option is enabled that causes the locked desktop background picture to always be 'grey'. Perform the following steps to get the locked Mac OS Desktop screen to appear again.
Go to Settings -> Accessibility -> Display and disable Reduce transparency.

Reboot your Mac.
Your desktop background should appear at the next lock screen (or after you reboot) and the issue should be fixed. Note, you must keep reduce transparency disabled for the locked desktop background picture to continue appearing.
* Please use the comment form below. Comments are moderated.*
Comments
No comments made yet. Be the first to submit a comment