Easy: How to Claim Locked Yelp Page (Re-claim an Already Claimed Yelp Page)
If you are trying to claim a Yelp business page, you may see a message next to the business listing - Already claimed. If you click the message, you receive the below message.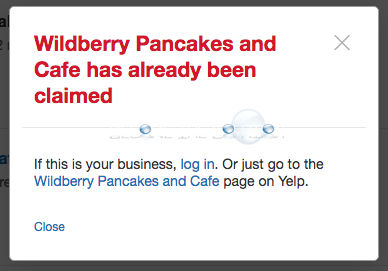 There is no option in the screen above to re-claim or unlock the Yelp business page so another can request access to the page. This is a missing feature that every Yelp business page should have (regardless if the page is already claimed). A Yelp page administrator should be notified if someone is trying to claim their page - so they can alert Yelp support if needed as well.
Here is the work around to claiming a locked Yelp page.
Go to this Yelp support link which will allow you to request Yelp page access to an already claimed page.
Type in the business name and city location.

Click Select this business.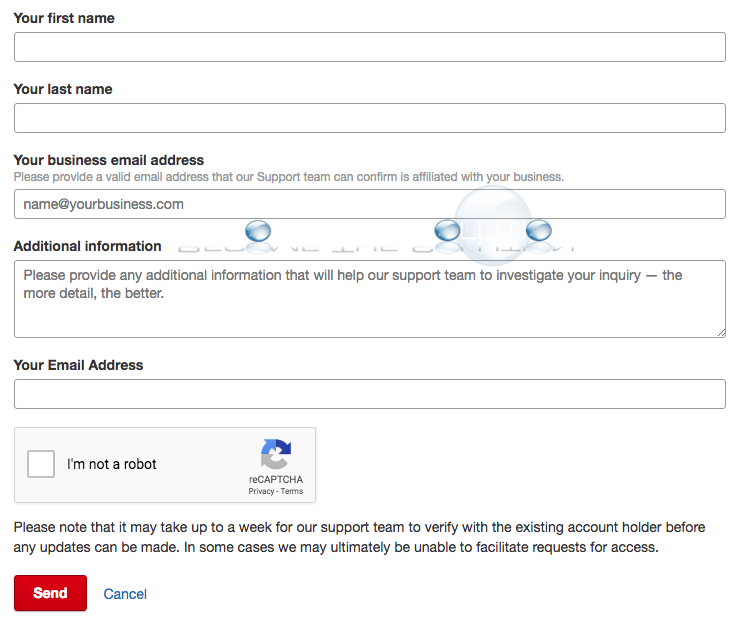 Finally, fill out the Yelp request form, similar to below and click send.
Note: Do not submit multiple claim requests. Yelp will email you saying you have done so and essentially say they will drag their feet in responding to your request now.
It can take a couple weeks for Yelp to verify your affiliation with the business. Yelp will likely contact the current Yelp page administrator to confirm your details. If the current Yelp page owner does not respond in some time, Yelp will email you letting you know they unlocked the page and you can claim it again.
Also: See our article on releasing a Yelp business page to another user.
Related Posts