The entire process for opening a UPS claim can be convoluted and frustrating if you don't already have a UPS and account and an account number. For the purpose of this guide, we demonstrate how to open a UPS claim with the tracking number provided on your shipping receipt. If you decide to start a new claim online, you will eventually be lead to create a new UPS account if you do not have one already. Then, UPS will ask you to associate a current UPS account number in order to continue the claim – which you will not have and leading you to a dead end.
The official process for opening a UPS claim (which is not clearly defined anywhere online) is to first contact the UPS store you shipped your package from and informing them of your damaged package.
Provide the UPS store with your tracking number from your shipping receipt. Your UPS tracking number likely starts with "1Z". UPS will ask and confirm shipping details. They will also ask for a summary on your claim.
Once the UPS store begins your claim, create an online account at UPS.
While logged into the UPS site, head to claims. Type in your UPS tracking number and hit continue.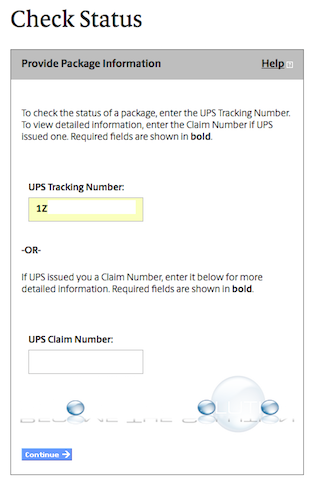 You should see your claim show up and be able to click on a claim detail link.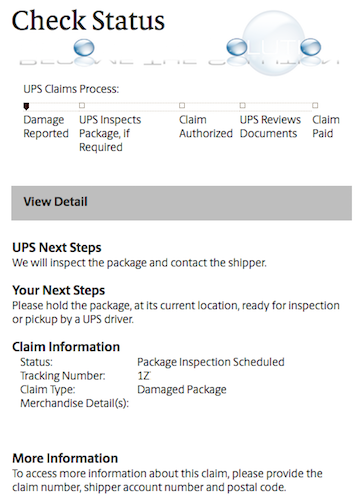 You can continue to check the status of your claim in the online claims area at this point, but you should continue to contact your local UPS store for updates as they facilitate the claims.
Sample UPS Determination Form