News: McKenzie-Lopez & Antonie Willis v City of Chicago Case Claim Form - Red Light Violation Notice Settlement
Did you receive a claim form from the city of Chicago notifying you about a red light violation eligible to receive a settlement payment? The court approved the lawsuits filed by Delyn McKenzie-Lopez and Antonie Willis against the city of Chicago on August 21, 2017.
Class-action lawsuits were filed on March 23, 2015 and November 1, 2016 against the city of Chicago claiming the city failed to provide the notice of a red light violation under the Municipal Code of Chicago (MCC) and challenged the review and refund ordinance which alleged gave the city "new and separate" fines and penalties alleged from the first lawsuit.
The city of Chicago has created a $38.7-million-dollar settlement fund since they were found liable. All participating class members are eligible for a fifty percent (50%) of all fines, penalties, and other amounts paid or collected on an alleged speed or red light camera violation, as the claim form states.
How to Receive Payment from the Settlement?
You will have to sign and enclose the claim form provided in your letter and mail it back to the city. The due date is December 11, 2017. Keep in mind, there are 2 claim forms you may ultimately receive: Claim Form and or Late Penalty Claim Form of which both receive a settlement payment, debt extinguishment, or refund of a late penalty.
When Do I Get Paid?
A final hearing will take place on February 9, 2018 at the Daley center in Chicago. After which the settlement is approved, payments would be made to class-action members.
Have you received a claim form for the city of Chicago? Let us know if so and how many tickets you are expecting to receive a refund from.
For more information, visit the City of Chicago website Red Light Camera Settlement.
Click to Expand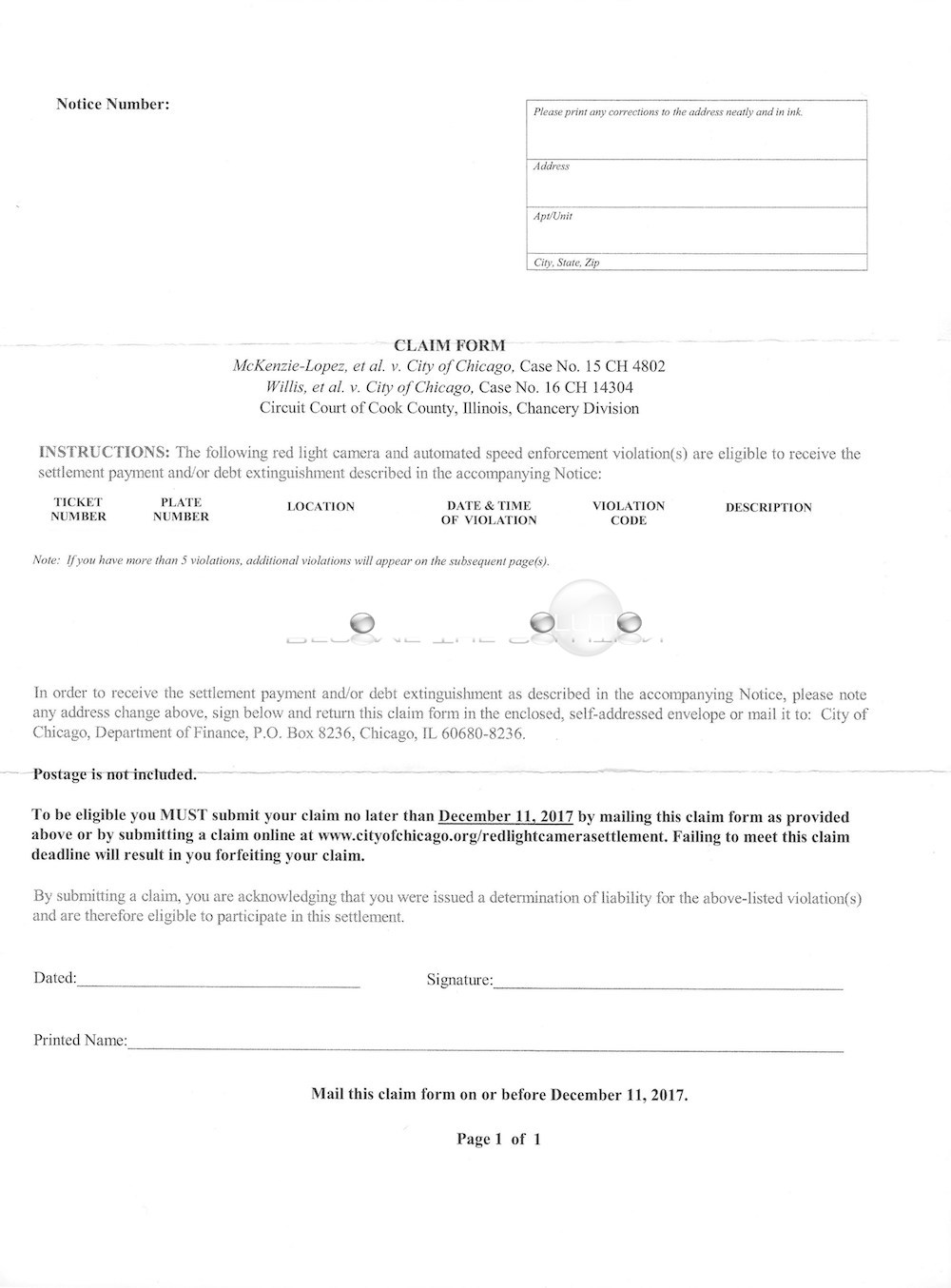 Click to Expand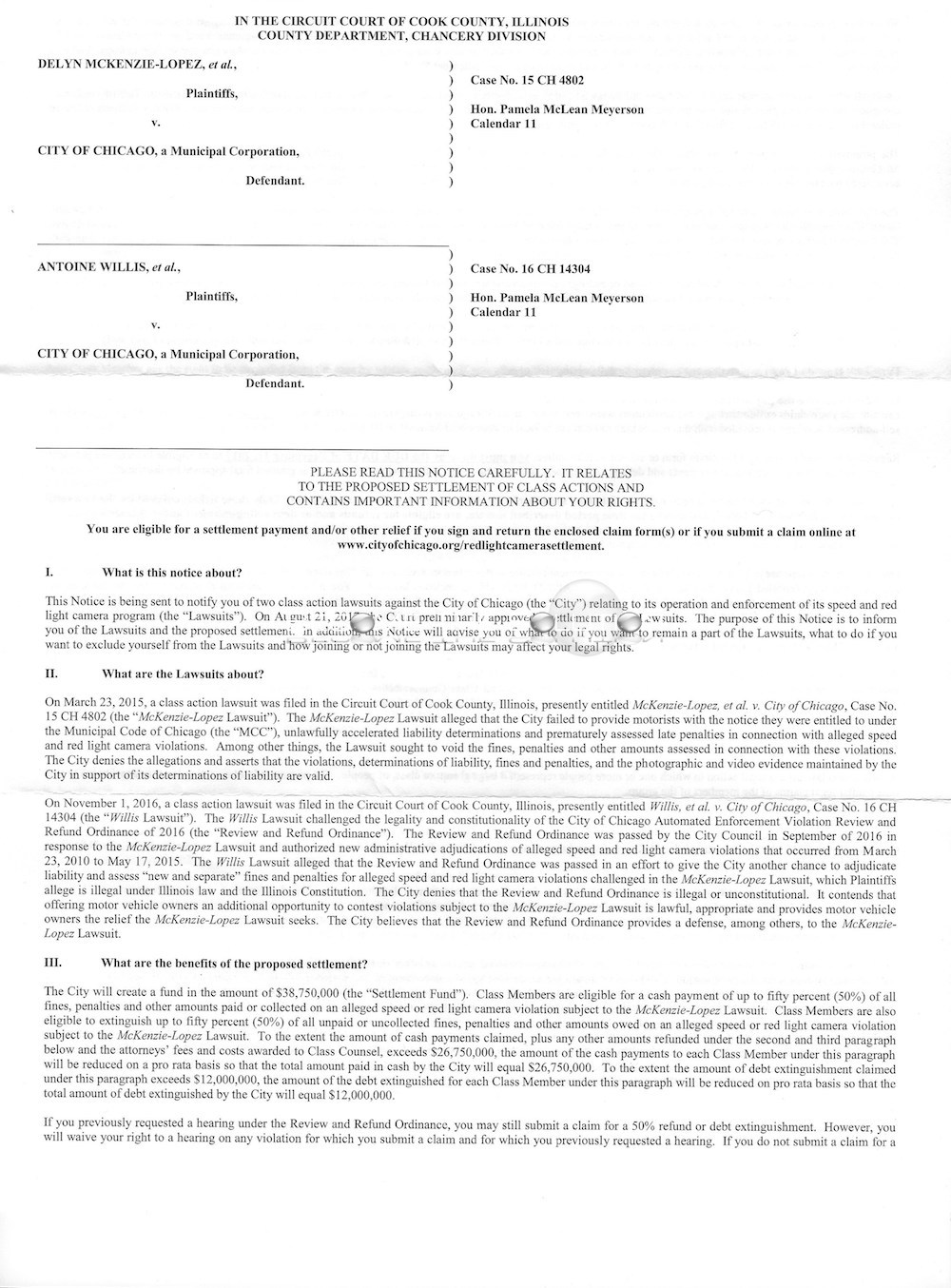 Click to Expand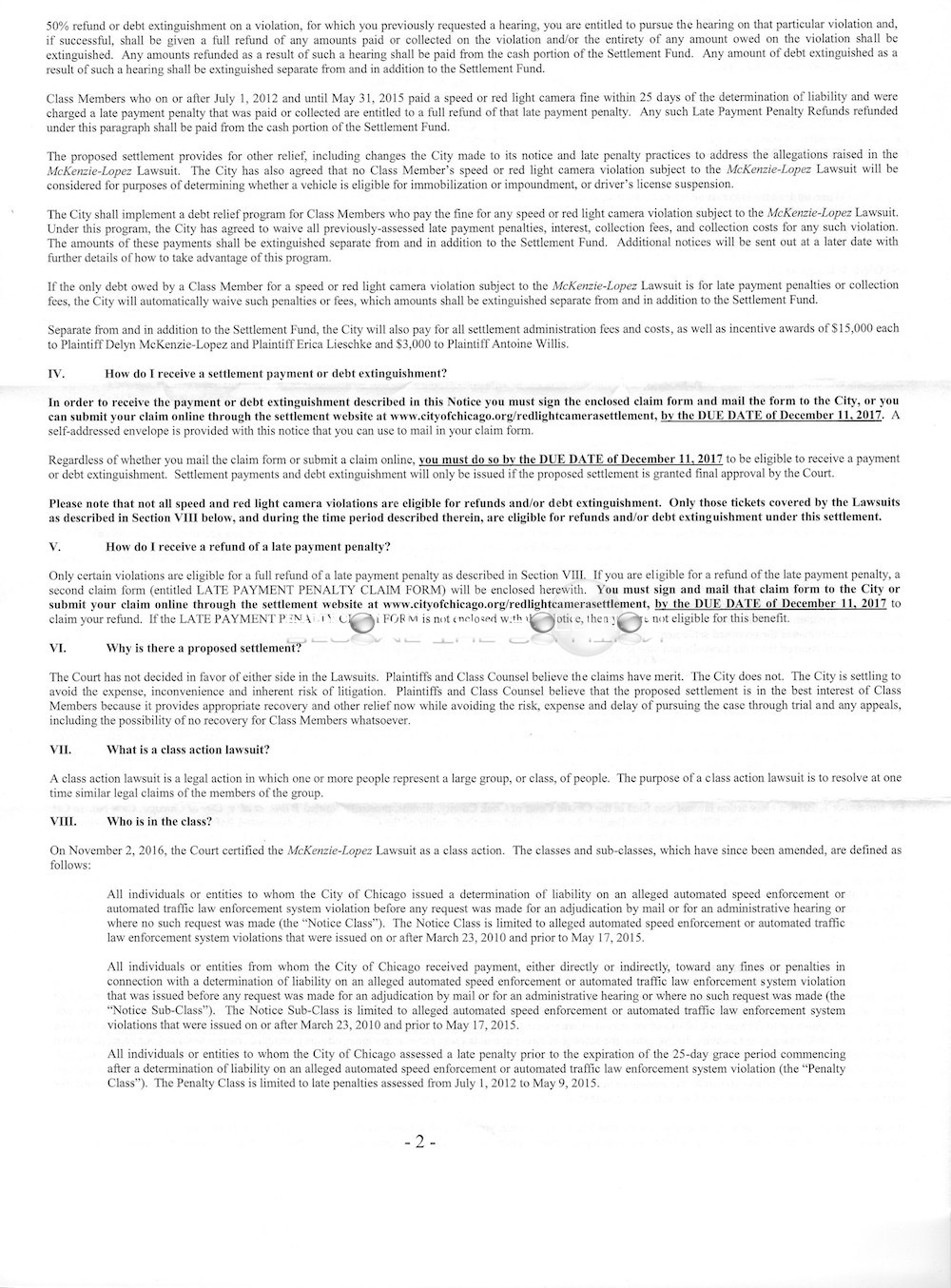 Click to Expand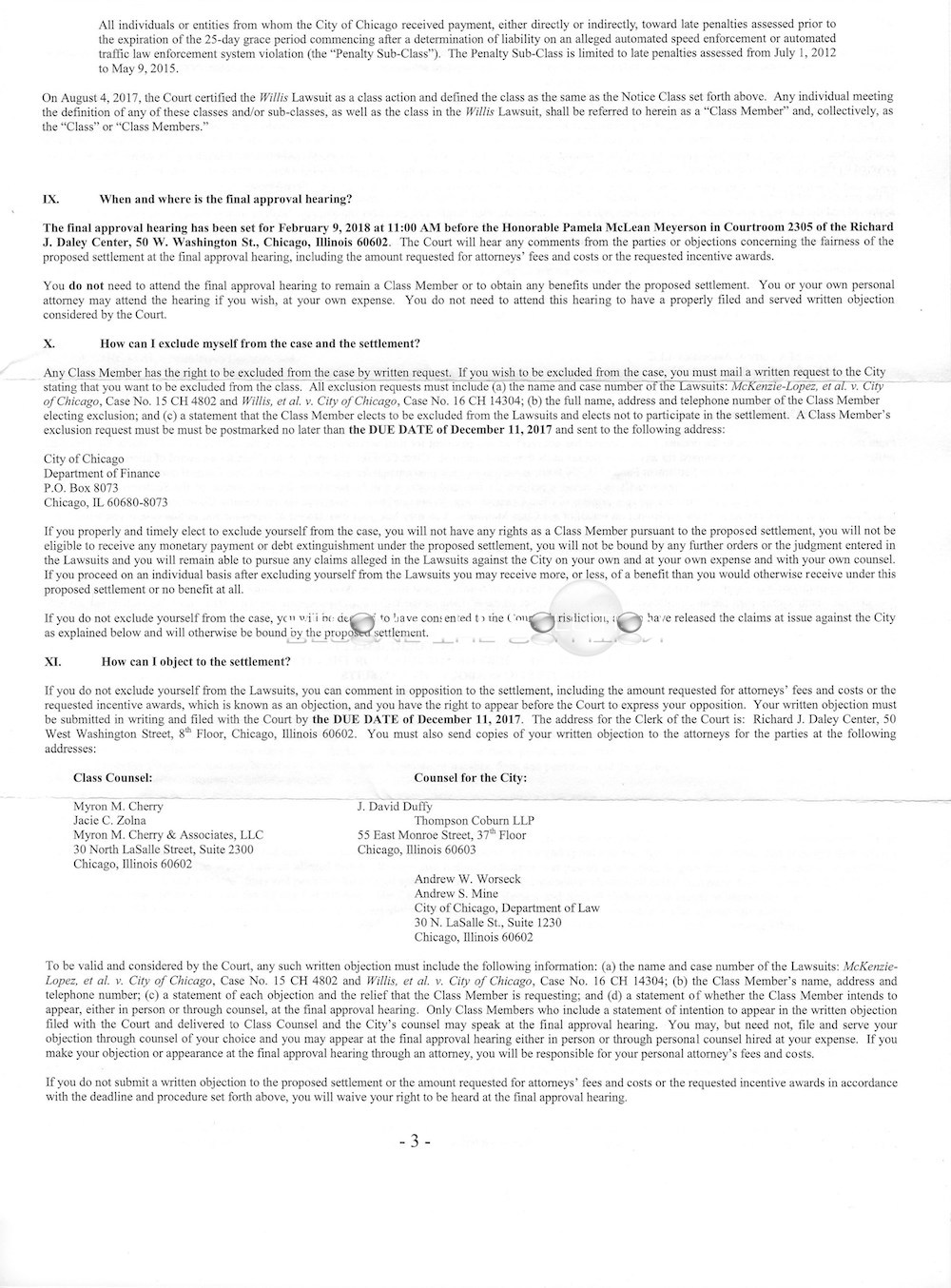 Click to Expand