Best Screen Capture Software for Mac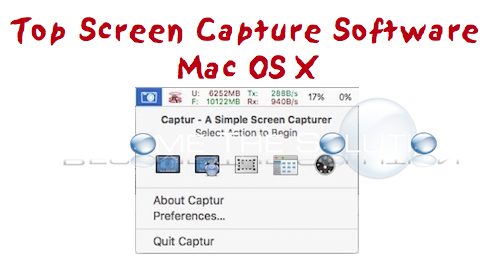 Once in a while, we need to take a screenshot in Mac X exactly where we are working in our Desktop. Mac X has a built-in capability of taking a screenshot with using hot keys. Sometimes we need the capability to select an area on our desktop for a screenshot. Luckily there is a straightforward and free Mac X screenshot utility called Captur.

Captur has the ability to start at login and appear in your MenuBar. This is useful for quick and easy access whenever you need to take a screenshot.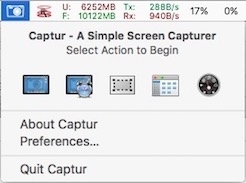 Captur Preferences Allow for the Following: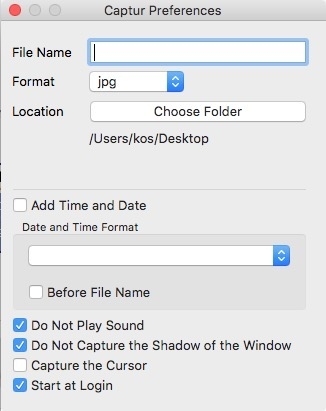 Create a unique filename for each screenshot
Choose from formats: JPG, PNG, TIFF, GIF, BMP
Choose a default save location
Add a date and time
Captur will take screenshots of your desktop, timed screen, selection, window, and even your Mac X dashboard.

Captur is completely free and is compatible with the latest version of Mac X. Captur is one of the best reliable screen capturing applications for Mac X today.
Download Captur here.
* Please use the comment form below. Comments are moderated.*
Comments
No comments made yet. Be the first to submit a comment