Why Is Image Capture Converting My Photos? (Taking Too Long)
Are you noticing Image Capture taking a long time to import your videos and photos? In addition, you may also notice your photos and videos are converting before they are copied to your Mac.
The reason for this is because your iPhone is converting each photo and video to a more compatible format. In most cases, you do not need to convert your files unless you want to convert certain file formats first before copying (HEIF/HVEC). For more information on these formats visit Apple's website.
Disable iPhone Automatic Image/Video Conversion
On your iPhone, go to Settings -> Photos and scroll to the bottom of the screen.
Under Transfer to Mac or PC select Keep Originals.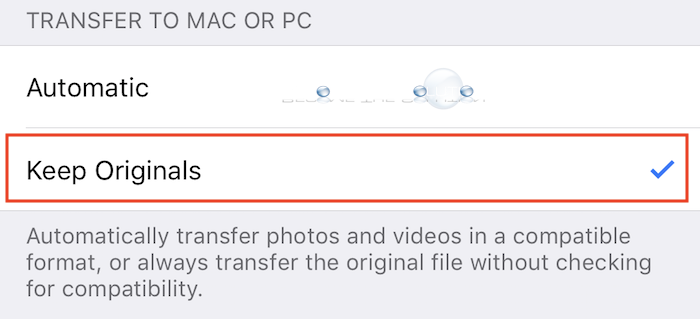 It will always be fastest to copy the original video or photo files to your Mac or PC first and to convert them after if necessary.
Automatically transfers photos and videos in a compatible format, or always transfer the original file without checking for compatibility.
* Please use the comment form below. Comments are moderated.*
Comments
No comments made yet. Be the first to submit a comment