Fix: Mac Menu Bar Icons Missing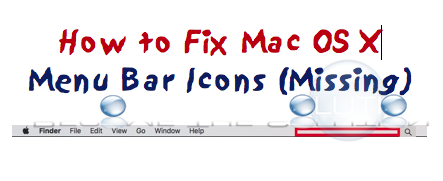 If your Menu Bar icons in Mac X Yosemite suddenly start to disappear, you may have a corrupt System UI Server preferences file. Delete the file and reboot following these steps.
1. Open Mac X Terminal
2. Type:
rm ~/Library/Preferences/com.apple.systemuiserver.plist
then
killall SystemUIServer
3. Reboot your Mac.
Your menu bar icons should show up again and you rebuild the menu bar preferences file.
* Please use the comment form below. Comments are moderated.*
Comments This was not helping. Menu bar icons shortly show, and then all disappear. Any ideas?