Fix: Your IT Administrator is now Helping You Protect work or school data in this app - iOS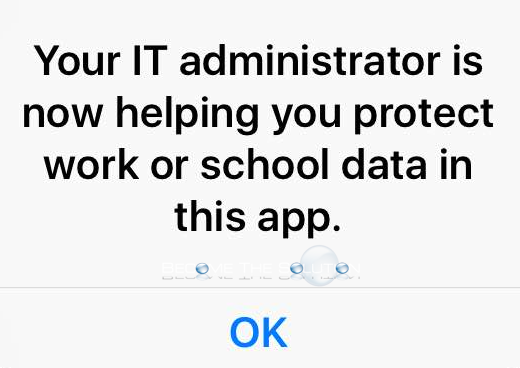 On your iOS device, you may receive a prompt about your company administrator being able to protect your device. Your device is now being managed by a device profile and your company will be able to push policies to it to manage it, including remotely wipe your device.
Your IT administrator is now helping you protect work or school data in this app.
You can check your company policy managing your iOS device by going to Settings -> General -> Device Management -> Management Profile.
Note: If you do not see Device Management, you do not have a policy configured on your device.
* Please use the comment form below. Comments are moderated.*
Comments
No comments made yet. Be the first to submit a comment