HAR File Viewer Offline Client – HTTP Archive Format File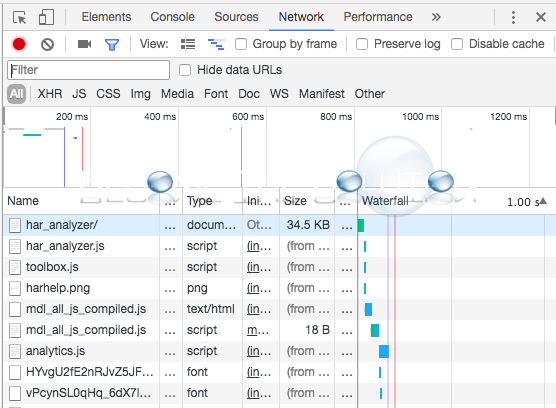 If you are trying to view a recent capture of a HAR(HTTP Archive) file, you may be wary about submitting your HAR file to online websites in order to view it. HAR files may contain sensitive data, since they capture content of pages you downloaded while recording, cookies, and any information you submitted including passwords. The Internet contains several online HAR viewers, however we would all be more comfortable viewing our HAR files locally on our computers. Here are your options.
Current OFFLINE HAR Viewer Tools
HARview – Versatile command line viewer of HAR files.
HAR Viewer – Web application that allows visualizing HTTP Archive logs (HARs)
HTTP Archive Viewer for Chrome - Allows you to inspect HAR log files generated by browser's
HTTP Watch – HAR viewer for IE 8-11 and Google Chrome 58+
HARViewer for Mac OS X – Simple HAR file viewer developer for Mac OS X.
Current ONLINE HAR Files Viewer Tools (TRUSTED)
We recommend only using Google's G Suite Toolbox online HAR viewer located here.
If you have additional offline HAR viewer applications you would like us to share, please use the comment form below to let us know.
* Please use the comment form below. Comments are moderated.*
Comments
No comments made yet. Be the first to submit a comment