Why: File not found or no read permission.
You may receive a message randomly or while attempting to ZIP a file in Windows. First, check to see if the files you are trying to ZIP are not in use already by another program. Next, ensure the Windows user you are logged in has access to the Windows temp folder and that it is set correctly.
Right-click My Computer -> Advanced -> Environment Variables and check to make sure your TMP or TEMP environment variable is correctly set similarly as shown below.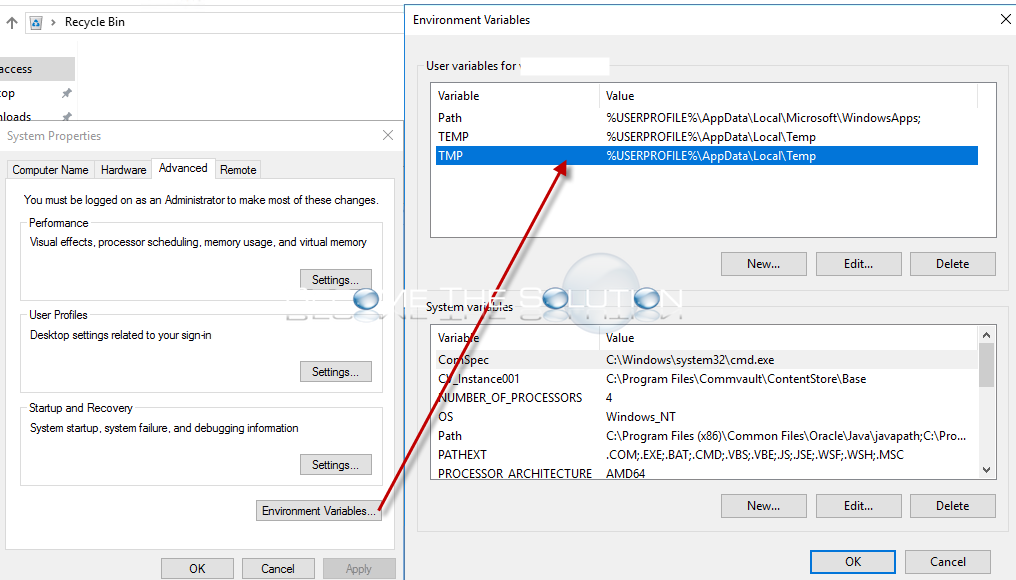 * Please use the comment form below. Comments are moderated.*
Comments
No comments made yet. Be the first to submit a comment