Fix: Excel Experienced a Serious Problem with the Add-In Solver.xlam
You may receive the following error in Microsoft Excel when trying to open Excel. You can click yes to continue opening Excel.
Excel experienced a serious problem with the 'c:\...... add-in. If you have seen this message multiple times, you should disable this add-in and check to see if an update is available. Do you want to disable this add-in?
To re-enable the SOLVER.xlam add-in, go to File -> Options -> Add-Ins -> Go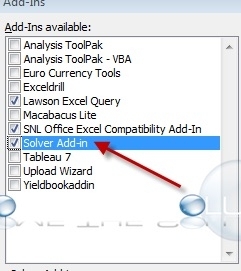 Select Solver Add-in plugin. Click Ok.