Shazam Red Keeps Crashing on Open iPhone
If you use Shazam Red (Shazam)RED that your purchased for your iPhone, it is likely randomly quitting when you open it and try to Shazam a song. Sometimes, quitting Shazam and re-opening the app will get it to work correctly and you can Shazam a song fine. However, the problem will continue and there will not be an update to this app any time soon.
The Solution:
To combat Shazam freezing, open up the app store on your iPhone and search for Shazam. You will notice Shazam RED no longer showing up in search. The new Shazam app is blue and it is a free upgrade to the Red Shazam. Download the new Shazam and install. You will be prompted to upgrade for free in the screen below. You will have 2 options.
Keep your existings Shazam Tags
Free upgrade to remove ads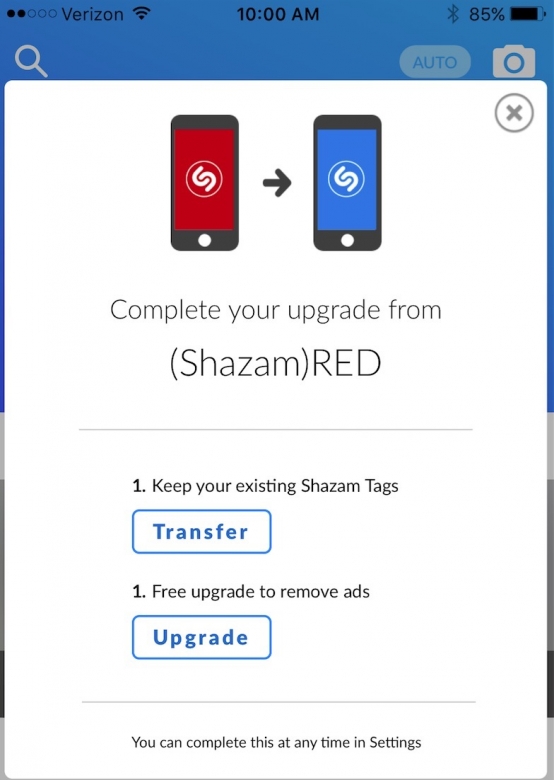 Shazam(Red) for iPhone did not push a notification to users that the new update was necessary. It seems the new blue Shazam will now be supported and this fixes the Red Shazam crashing.
Happy Shazaming again!