Fix: Safari Web Content Quit Unexpectedly
Did Safari web browser stop loading a page and suddenly close what you had on screen, before reloading it OK again? In some cases, Safari does not successfully reload the web content on your page. You receive an error message below.
Safari Web Content quit unexpectedly.
Click Report to see more detailed information and send a report to Apple.
In most cases, you may experience this error using the zoom in/out feature under the View menu in Safari. Reloading the webpage a 2nd time fixes the issue. If it does not, try the following.
Clear Safari web browser cache here.
Clear Safari Flash files. Go to System Preferences -> Flash Player -> Storage tab -> Delete All… and delete your flash files shown below.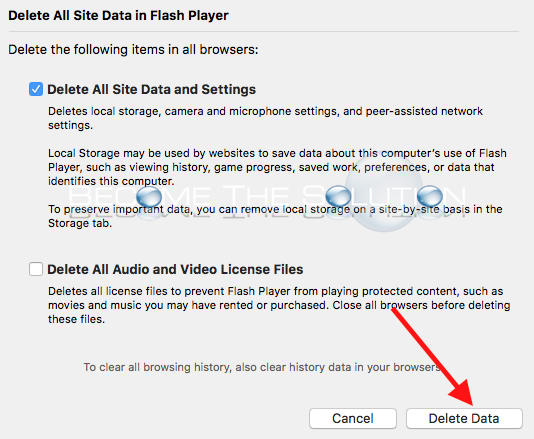 Delete your Safari preferences and caches manually in the following locations. In Finder menu, select Go -> Go To Folder… to access these location paths on your Mac.
~/Library/Caches/com.apple.Safari
~/Library/Caches/com.apple.WebKit.PluginProcess
~/Library/Caches/Metadata/Safari
~/Library/Preferences/com.apple.WebKit.PluginHost.plist
~/Library/Preferences/com.apple.WebKit.PluginProcess.plist
~/Library/Saved Application State/com.apple.Safari.savedState