Safari Empty Cache (Latest Version of Safari)

The latest version of Safari for Mac OS X hides the empty cache buttons and you need to enable them. Follow the steps below.
Go to Safari menu -> Preferences…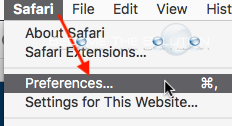 Select Advanced tab.
Select Show Develop menu in menu bar toward the bottom.

Finally, go to Develop menu -> Empty Caches.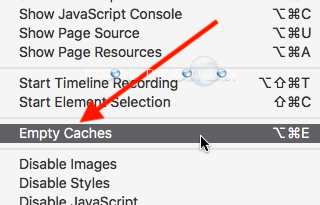 You can also manually delete the Mac OS X Safari web browser cache by deleting the files in the following location.
Users/USER/Library/Caches/com.apple.safari/
* Please use the comment form below. Comments are moderated.*
Comments
No comments made yet. Be the first to submit a comment